Blu-ray to Debut May 23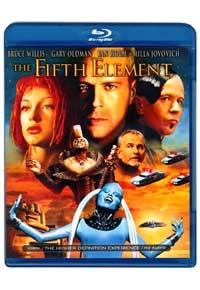 March 6 - Sony Pictures Home Entertainment (SPHE) now says it will release its first Blu-ray high-definition discs on May 23 - the same day the first Blu-ray player goes on sale.
Sony will release eight titles to coincide with the arrival of Samsung's BD-P1000 Blu-ray player, a $1,000 model that will hit shelves about a month later than originally announced at January's Consumer Electronics Show. Among the first movies from SPHE's Sony and MGM catalogs are 50 First Dates, The Last Waltz, and two videophile favorites, House of Flying Daggers and The Fifth Element. Shortly after, on June 13, seven additional titles will be released, including Stealth, Kung Fu Hustle, and Legends of the Fall, followed by Underworld Evolution in early summer. The latter will be released day-and-date with the standard-resolution DVD - bizspeak that means Blu-ray consumers (however many there are at that point) can buy it as quickly as the 82% of U.S. households that now watch regular DVDs. (See below for a full list of titles.)
One studio does not a format make, however, and Sony officials at a Blu-ray technical briefing in Hollywood following the announcement were quick to point out that they expect other unnamed studios to join with additional titles at launch time. Sony expects about 100 titles will be out in time for the holiday selling season.
In an important aside, Don Eklund, SPHE's senior vice president for advanced technologies, said that Sony's initial Blu-ray discs - and all of its Blu-ray titles for the forseeable future - will be free of the "Image Constraint Token" that's built into the Blu-ray and HD DVD standards. This controversial digital flag instructs the player to down-res the video signal from its analog component-video outputs to a standard-definition image to prevent high-resolution recordings - but at the same time prevents viewing of HDTV images on any TV or device not equipped with a copyright-protected HDMI digital input. That would eliminate any gain in image quality for HDTV early-adopters who bought displays prior to two or three years ago, when DVI and HDMI digital inputs were introduced.
Eklund noted that Sony's key piracy concern isn't with analog HDTV signals but with the digital HDTV signal coming off the disc, which both Blu-ray and HD DVD are protecting with the robust Advanced Access Content System (AACS) endorsed by the Hollywood studios. If analog copying does become a problem down the road, the policy could change, he said - but for now, "we have no plan to implement the Image Constraint Token. All of Sony's titles will come out of the analog output at full definition." He added that other studios still have the discretion to activate the token for all or individual titles.
Eklund also told the assembled technical editors at the briefing that the first Sony Blu-ray discs will have an Easter egg for the serious videophile or technician: high-def test patterns hidden on the disc that, in the right hands, can be helpful for tuning or assessing HDTV image quality. Here's a hint: from a disc's main menu, use the numeric keys on your Blu-ray player's remote to enter the four-letter name of a famous electronics brand, just as you might on your phone. The menu of test patterns should appear.
Announced Sony/MGM Blu-ray Titles
Street Date: May 23, 2006 50 First Dates The Fifth Element Hitch House of Flying Daggers A Knight's Tale The Last Waltz (MGM) Resident Evil: Apocalypse XXX Street Date: June 13, 2006 Kung Fu Hustle Legends of the Fall Robocop (MGM) Stealth Species (MGM) SWAT The Terminator (MGM) Early Summer 2006 Underworld Evolution (day-and-date with DVD)
Rob Sabin shares his thoughts on a week in the life of the hi-def disc format war in Hollywood Blu's.
LATEST VIDEO