Amazon Echo Dot: When Sound Quality Just Doesn't Matter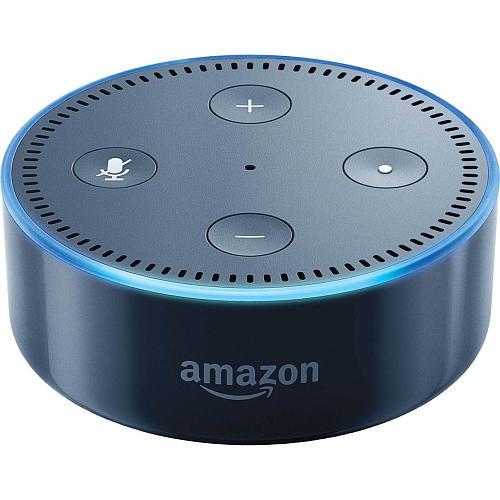 I crossed my fingers. I carried a rabbit's foot. I went out in the backyard and found a four-leaf clover. I started eating Lucky Charms for breakfast. I rearranged the furniture in my home theater according to feng shui (good for luck, not so good for sound). I did everything I could. But now I see that I have failed. People like the Amazon Echo Dot. They like it a lot.
I had hoped, admittedly against my better judgment, that the sales tsunami of voice-recognition speakers would lead to a resurgence in home audio which in turn would lead to a renewed interest in sound quality. I hoped that when people bought voice-recognition speakers, they would step up and invest in something that sounded better than their typical phone, soundbar, or Bluetooth speaker.
But, at least so far, that's not the case. People are buying voice speakers that are at the lower end of the sound quality spectrum. In fact, they are buying the lowest one — the Amazon Echo Dot. My hopes were raised when Google's somewhat better-sounding Home initially outsold both Amazon Echo and Echo Dot during the 2016 holiday season, but in the first quarter of the new year, the Dot took over the sales lead as consumers increasingly preferred the budget Dot. The Home leads in terms of revenue, but it's the Dot that leads in unit sales — swallowing up over half of the voice speaker market.
Apparently, people still don't care about sound quality. They want the functionality, and are apparently not willing to pay a little more for a sonic upgrade. To wit, the Google Home lists for $130, the Echo lists for $180, and the "best selling" Dot can be had for 50 bucks — or even less when it's on sale. The technical spec on the Echo says it has a "2.0-inch tweeter" and a separate "2.5-inch woofer" assisted by a bass reflex port. The technical spec on the Dot advises that it has a "built-in speaker." Ouch.
The apparent lack of interest in sound quality may be potentially bad news for Apple because it is loudly touting the sound quality of their upcoming HomePod, probably as a way to deflect attention from the relative shortcomings of its raison d'etre, Siri. If the HomePod sounds good and does well, there might be hope for decent-sounding voice speakers. If the HomePod does poorly, it might be game over for any hope of fidelity from this new and fast-growing market.
The Amazon Echo Dot. Hmmmm. Well, the whole voice recognition thing is only just beginning. Maybe the market will still evolve toward speakers with better sound quality. Maybe the Dot just got lucky. Beginner's luck. Yeah — that's it.