Altec Lansing Live 5000 Wi-Fi Speaker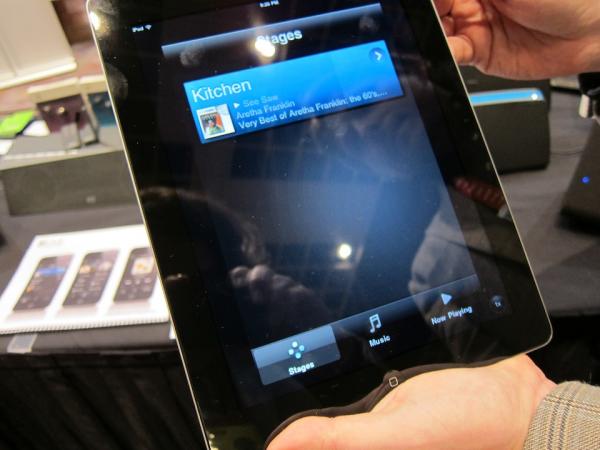 Altec-Lansing showed us a very interesting new spin on their inAir concept at CES. The new device resembles the existing inAir 5000 AirPlay speaker - but the resemblance is only skin deep. The new Live 5000 doesn't do AirPlay - rather, it streams content over Wi-Fi, whether that means files you have stored locally on NAS, or music from streaming services like Pandora, Rhapsody, or TuneIn Radio. Simply connect the speaker to your router (over Wi-Fi) and you're ready to go. Everything can be managed from an iPad app (we saw the iPhone version in operation, but a native tablet version and an Android iteration are on the way).
Even more interesting is the fact that this is the beginning of a whole Live ecosystem of products, and not necessarily just from Altec. You can hook up several Live 5000s to your local network, and they'll serve as a multi-room, multi-zone system. Stream different content to different zones ("Stages" in the Altec Lansing parlance), grab an analog input from one box and stream it elswhere, and manage everything from your wireless device. While the boxes operate over your network rather than establishing their own Sonos-style mesh network (this saves you having to run a unit as a bridge, though it makes your music a bit more susceptible to interference from everyday Wi-Fi network traffic), the units do store playlists, so you don't need a computer in the system to act as a master as you would with an AirPlay solution
It's a very cool system, and seems poised to compete directly with Sonos. We're very curious to put it through its paces as soon as we can. Meanwhile, watch as Altec's Vincenzo Giuliani takes us quickly through the system in the video below.