All Obama All The Time
I'm Barack Obama, and I want YOU to watch my TV channel. If you don't, I'll raise your taxes.
Actually, Senator Obama does have his own TV channel. Channel 73 on the Dish Network is now The Obama Channel. As with any campaign, the Obama campaign needs to get its message out, and looks for unique ways to do it. 30-second spots splashed across major TV and radio broadcasts is one way to do it. Late-night infomercials are another. And out-of-the-way satellite channels are still another way.
Channel 073-000 on the Dish Network is now labeled as OBAMA. It started by endlessly looping a 2-minute advertisement that described the candidate's economic plan. Later, it added a wider variety of content, including other advertisements and the video that introduced him at the Democratic National Convention.
As you might imagine, McCain supporters are none to happy . . .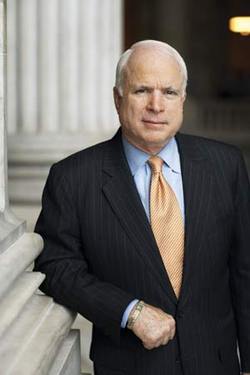 On at least one satellite TV forum, a Dish executive had to reassure a constituent that The Obama Channel "is paid advertising by the Obama campaign and is not an endorsement of Sen. Obama by DISH Network."
Also, according to Dish Network spokesman Parker McConachie, "DISH Network made the same offer to the McCain campaign, an offer that remains open." In other words, if you want to buy a Dish channel and put your name on it, I guess they're for sale.
In any case, The Obama Channel will broadcast through Nov. 4th. After that, understandably, it will go off the air, even if ratings are high.
I'm Ken C. Pohlmann and I approve this message.
LATEST VIDEO