3D? Who Cares? Sony's Bringing 4K to Your House With The VPL-VW1000ES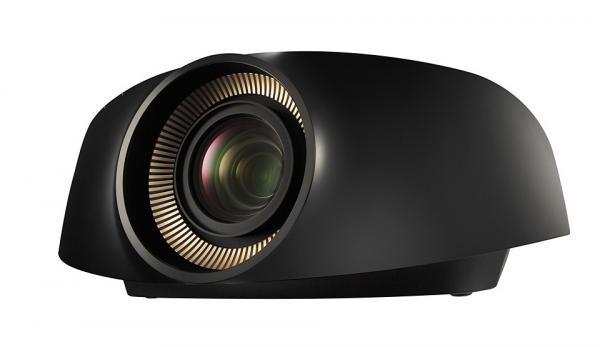 Doing its part to bring cutting-edge theatrical digital projection technology to a price point that's still hazy but should at least be less thanstratospheric, Sony announced the VPL-VW1000ES projector - the first of its 4K capable SXRD units to be aimed at the home market. Well, technically, given its RS232 compatibility with various IP controller schemes, it's aimed at the custom installers who service the high-end home market - the unit isn't going to be something you're going to want to install yourself. But that's nitpicking. This is going to be one of the hot tickets for well-dressed home theaters in the year to come.
The projector, which should be available by the end of the year, brings over the technology behind Sony's movie-theater units (Sony was first with theatrical 4K back in 2005). Rated at 2,000 ANSI-lumens, the VPL-VW1000ES is built around a newly designed SXRD panel said to be able to produce a contrast ratio of 1,000,000:1. The projector is capable of producing full 4K 3D via Sony's IR-coupled TDG-PJ1 active-shutter glasses.
An onboard upscaler is of course included, just in case you want to show off your antiquated 1080p content at its very best
WHERE TECHNOLOGY BECOMES ENTERTAINMENT