Samsung 77" S95C OLED 4K TV
PRICE
$4,500
AT A GLANCE
Plus
Impeccable HDR
Outstanding contrast
Wide viewing angle
Highly accurate
Minus
No Dolby Vision
Pricey for a 77-inch TV
THE VERDICT
The 77-inch S95C delivers a potent combination of quantum dot OLED vibrance, reference-level color accuracy, and hyperfast gaming.
The 2023 Samsung S95C offers unparalleled picture quality, owing to quantum dot OLED technology. Its pure RGB emissive pixels enable the delivery of remarkable brightness, contrast, and color, providing a viewing experience that truly honors the source material.
Although we plan to publish a comprehensive test report on a 65-inch Samsung OLED in the magazine, I recently had the opportunity to preview a 77-inch version of the S95C at a studio provided by Samsung. This allowed me to evaluate various picture modes and settings, as well as to examine a diverse array of content such as movies, TV shows, video games, still photography, and artwork.
Several features of the S95C are consistent with Samsung's entire range of premium 4K TVs, such as the Quantum Neural Processor 4K, which handles tasks like upscaling, noise reduction, motion processing, and HDR tone mapping. Similarly, the revamped menu system now includes a "Smart Hub" that centralizes access to helpful settings and options, as well as a separate "Game Hub." This new structure results in a more streamlined navigation experience, with useful adjustments to settings like picture mode and color temperature just a few button presses away.

However, what truly sets this TV apart is not its shared features with other Samsung models but its QD OLED technology. The two major enhancements for 2023 include the availability of a 77-inch option and increased brightness. This combination creates an enticing choice for a primary living room TV that can withstand daytime brightness while delivering a reference-quality image in a darkened room. Furthermore, it ensures an exceptional viewing experience from any seat, thanks to its superior wide viewing angles.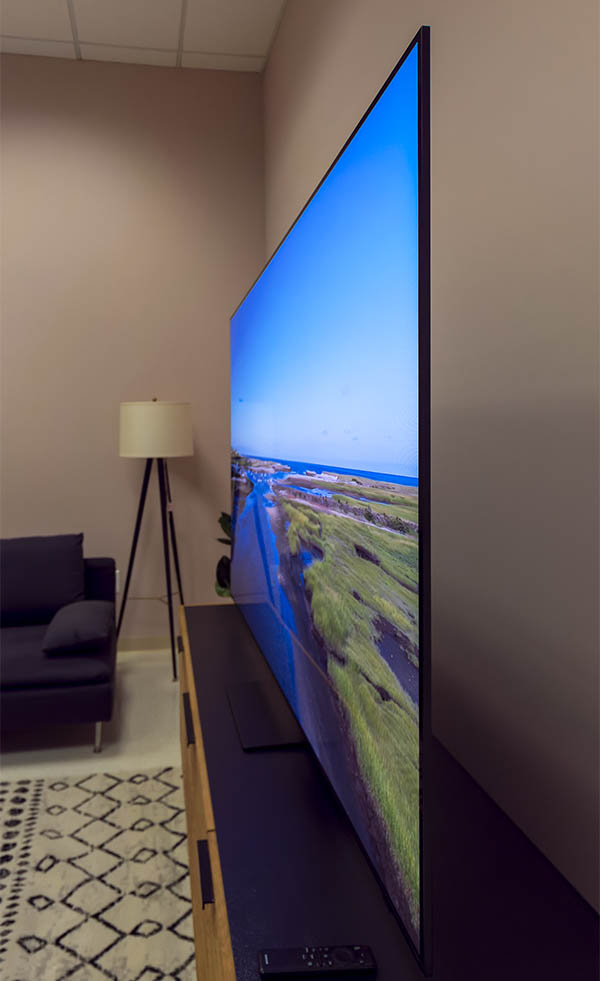 Samsung has fine-tuned the S95C's picture modes to cater to various use cases. Notably, the addition of a Filmmaker mode effectively transforms this TV into a close replica of a mastering display, showcasing exceptionally rich, accurate colors that are vibrant but not exaggerated. The Movie mode is similarly faithful to the subject but with just a bit more "pop" to it. And this TV has a killer Game mode with up to 144 Hz refresh rates plus VRR and extremely low input lag (well under 5 milliseconds at 144 Hz).
With brightness it's important to note that peak levels in a small area are much brighter than full screen. For HDR, achieving very high peak levels within small areas is crucial, as this produces impressive renditions of starfields and car headlights at night. This TV delivers over 1300 nits of peak brightness with HDR. Consequently, this OLED can accurately render HDR mastered at 1000 nits without having to rely on tonemapping. It aso completely covers the DCI/P3 color gamut used in mastering most HDR content. But it still won't get as bright overall as a Neo-QLED, something to keep in mind for very bright rooms.
I recently started using my own 4K video footage to test TVs. I am familiar with the original scenes, own the copyright, and the video is recorded at 150 Mbps, which exceeds the 128 Mbps peak of Ultra HD Blu-ray and looks close to immaculate. This, along with test clips from the Spears & Munsil UHD Benchmark disc, let the 77-inch S95C showcase its picture quality.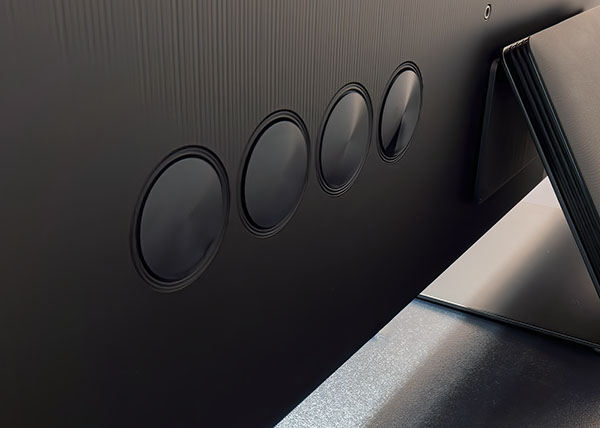 Aside from an even larger sceen (100 inches would be nice), it's hard to see how you can improve on the S95C. A professional calibration might bring you slightly closer to perfection; however, I was surprised to see how close to calibrated it already is in Filmmaker or Movie modes. The Movie mode is so accurate—with a white balance deltaE below 2.0 and a gamma that is nearly spot-on at 2.2—that it appears perceptually perfect already. It's been a long journey to arrive at a TV that fully expresses creative intent right out of the box, but this is it.
If you choose to calibrate, the measured accuracy easily surpasses what humans can perceive. Interestingly, during a recent visit to a renowned Hollywood color mastering facility, I overheard a discussion about how true RGB OLED represents the pinnacle of accuracy, due to its linearity. QD OLED is indeed true RGB OLED. Coupled with viewing angles that exhibit virtually no change in fidelity—even at extreme off-axis positions—this TV delivers artistic intent directly to your retinas, pure and unadulterated.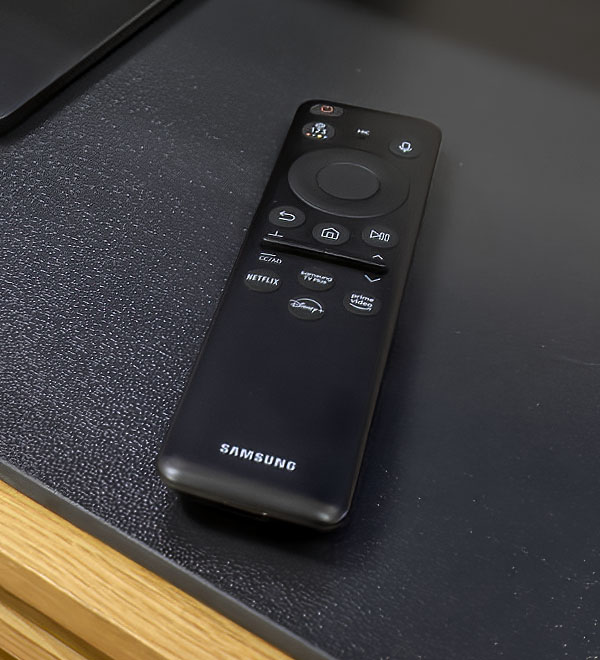 So, what more could one desire in terms of picture quality? One might argue for 8K, but given the scarcity of content, it's not that compelling. I find that the 4K resolution from the QD OLED rivals the upscaled 4K on an 8K QLED. The micro-contrast—a distinctive feature of emissive pixels—enables this Samsung to render fine textures and sharp lines with a level of clarity that enhances dimension and realism in images.
Considering that it is unequivocally one of the finest TVs ever produced by any manufacturer, the 77-inch version is an impressive TV. But the one thing I would wish for is an even larger screen option! Still, the Samsung S95C is an OLED masterpiece and a Sound & Vision Top Pick.
For full specifications and more information, follow this link to Samsung.