The Velvet Underground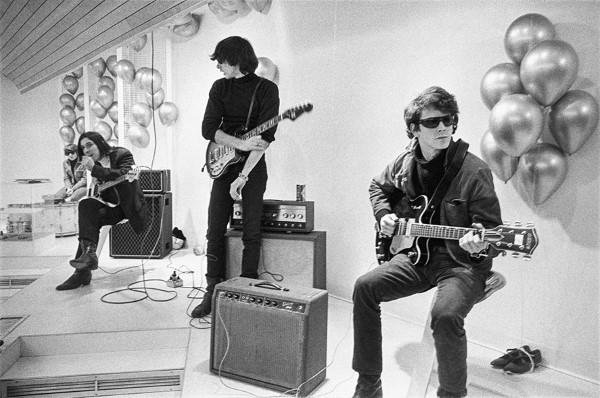 The Velvet Underground is not for everyone—nor were they ever intended to be. The critically regarded avant-garde darlings of Andy Warhol's Factory scene of late-1960s New York, the VU forged a truly groundbreaking style of music that saw the doo-wop/pop songwriting and seedy poetry predisposition of guitarist/vocalist Lou Reed embed with the hypnotic, drone-centric playing style of violist/pianist/composer John Cale. Cale nailed it best here when he observed that the idea was to use long, sustained tones to find the natural harmonics within the music, which inevitably led to a sound both "elegant" and "beautiful."
Director Todd Haynes' love-letter film doc The Velvet Underground, which first aired on Apple TV+ in 2021, builds on the Warholian tenet of fusing music, art, and film together as an enmeshed art form by presenting the visual narrative in a variety of ways. Sometimes Haynes goes fully widescreen, sometimes he uses split-screens of multiple images—some static, some kinetic—and other times the visual shifts to a far quadrant of the main 1.77:1 frame, unafraid to accent all the adjacent pitch-black space.
The new 4K digital master is very clear. It mixes restored and/or cleaned-up black-and-white footage from the 1960s with color interviews from today, which are lit and shot in a way that makes them look "vintage modern." The Dolby Atmos mix is best deployed when the repetitive drone of Cale's electric viola rotates 360 degrees clockwise at not only the outset of the film. Also, during one late point in the proceedings when the topic at hand is his forced departure from the band, wherein the death-march drone goes around the world upwards of 50 times—perfectly mirroring the uneasy, unrelenting tension on screen.
As the song selection moves throughout the VU's brief recording career, the mix goes from almost claustrophobic to full-channel breadth to match the production-quality progression of each respective album. The difference is readily apparent between the decadent edginess of "Venus in Furs" (1967) and the unabashed glee of "Rock & Roll" (1970).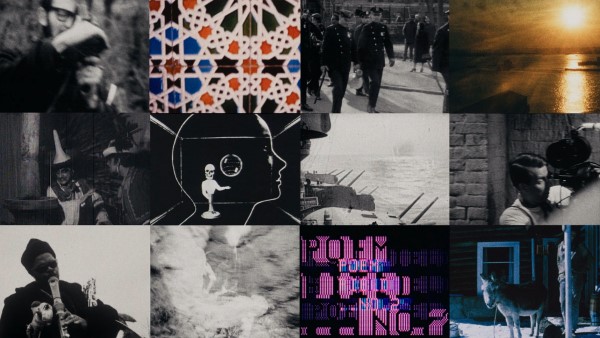 The extras live up to the Criterion Collection's high standards, with a commentary track with Haynes and two editors, a Zoom interview with Haynes, Cale, and VU drummer Maureen Tucker, and three avant-garde short films from the era. The Velvet Underground chronicles the rise and fall of a band that broke much A/V-infused ground and influenced countless musicians who followed in their wake—just like the best trailblazing artists do, regardless of their chosen medium.
BLU-RAY
STUDIO: The Criterion Collection, 2021
ASPECT RATIO: 1.77:1
AUDIO FORMAT: Dolby Atmos
LENGTH: 120 mins.
DIRECTOR: Todd Haynes
STARRING: Lou Reed, John Cale, Sterling Morrison, Maureen Tucker, Doug Yule, Andy Warhol, Mary Woronov, Jonathan Richman