Your Tunes Anywhere: Roon Releases 2.0 and ARC Mobile App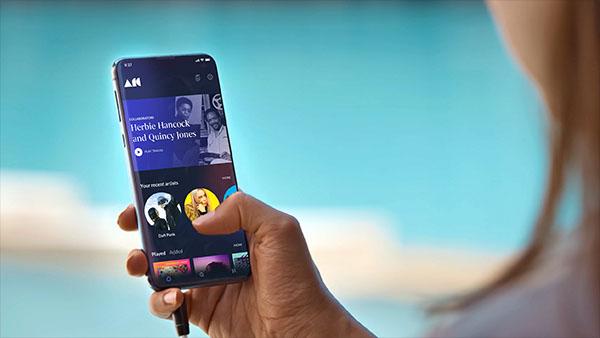 Roon is an impressive software music playback system that runs as a core (i.e. server) on a dedicated PC in your home that you can access from various compatible playback devices. It allows you to merge streaming through Tidal or Qobuz with local music files to provide a seamless listening experience. However, until now Roon only worked on local networks, so there was no way to take it with you.
With the recent update to Roon 2.0 and the debut of the Roon 2.0-compatible ARC app for iOS and Android devices, it is possible to have the Roon experience on the go. Now, your whole music library and the system's powerful features are accessible anywhere, and the app is available for free with a Roon license.
You might wonder why you'd want a separate app to stream with Tidal or Qobuz. The answer is Roon 2.0 offers a superior user experience for music lovers. Not only does it make your music collection cohesive by melding online streaming with local file playback, Roon offers a plethora of capabilities, including sophisticated multiroom capability, impeccable quality with bit-perfect playback, and the ability to tune the output on a per-source basis using DSP.
Roon already has a remote app that you use at home to control the system, but this requires a connection to your local area network. Roon ARC is different, it works wherever you are, so long as your mobile device is connected to the Internet you get the features that make Roon special, including the insightful liner notes filled with relevant links, as well as the Roon recommendation engine, radio, and your curated collection of albums and playlists. It even allows users to download music files stored on their local area network onto a mobile device, so that they can have music on the road even if they don't have data, for example when flying.
"Roon has set the standard for music experience in the home, and the thing we've heard most often from Roon users is that they want to take that experience on the road. It really is a revelation to have all your music – plus Roon Radio, Daily Mixes, and Roon's metadata – anywhere in the world." Enno Vandermeer, Founder & CEO of Roon Labs
Personally, I've found Roon indispensable for home listening and easily worth the asking price. Having the same interface and curated collections as I do at home, while on the go, adds tremendous value to the platform. Furthermore, Roon offers a "Signal Path" tab that shows you in real-time what's happening on your mobile device, and how it's handling the digital data. With Roon ARC, music lovers who prize fidelity can easily verify if they are getting top-quality sound from their phone or tablet.
Roon 2.0 is available for a $12.99 monthly subscription, $119.88 billed annually, or $699.99 for a lifetime license. There is a 14-day free trial, so there's no commitment involved with finding out if it suits your needs.