Calquhoun Labs Acquires FM King Magnum Dynalab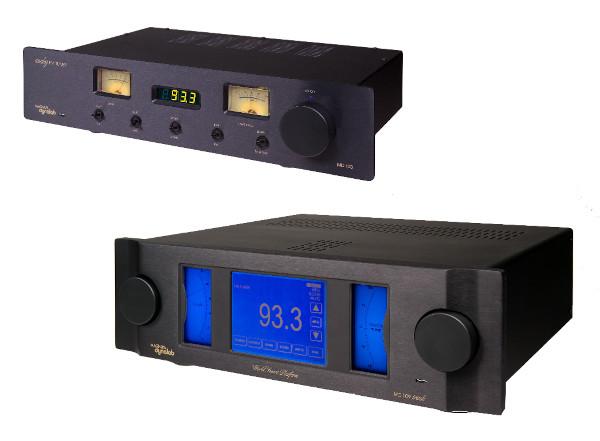 Fans of radio who relish pulling in signals from eclectic stations on the fringe, will be pleased to know that Canada's Magnum Dynalab, maker of world-class FM tuners, is in good hands with its new owner, fellow Canadian company Colquhoun Audio Laboratories Limited.
Colquhoun Audio, the privately-held company behind speaker specialist Axiom Audio, last week announced the acquisition of Magnum Dynalab and plans to integrate all of Magnum's manufacturing, sales, and service into Colquhoun's operations in Dwight Ontario. In addition to Axiom, the company owns Bryston, the high-end audio brand known for its power amplifiers and preamps. Colquhoun acquired Bryston in 2021.
"We are excited to add Magnum Dynalab's legendary FM tuners and vacuum tube electronics to our product mix," said Colquhoun Audio Labs founder and CEO Ian Colquhoun. "The legacy of high performance that has become the standard for all Magnum Dynalab products will remain unchanged as part of Colquhoun Audio Labs. That said, there are significant advantages to having these products made in a dedicated, sophisticated engineering and manufacturing facility here in Canada that will bring benefit to both new and existing customers.
"We offer enhanced resources and capabilities — from the design process to worldwide shipping capabilities and award-winning customer service — and we are confident our customers will enjoy the best possible experience with every aspect of the Magnum Dynalab brand."
Ian Colquhoun is a distinguished researcher in the field of acoustics who spent the first decade of his career researching and perfecting loudspeaker measurements at the National Research Council (NRC) laboratory in Ottawa under the direction of Dr. Floyd Toole.
Magnum Dynalab dates back almost 40 years to 1984 when the company introduced the Signal Sleuth, an outboard FM tuner amplifier designed to boost and stabilize FM signals, which led to the launch of its first FM tuner in 1985, the FT 101. The company still services its original tuners and accepts trades toward new gear.
Over the years the company garnered a reputation for building some of the best solid-state and tube-based analog tuners on the planet and eventually began producing an assortment of coveted directional and omnidirectional FM antennas. Today, the Magnum's product lineup includes the Dynamyte Series of preamplifiers, digital audio converters, and music streamers, including the hi-res-capable MD-1ME Music Engine. For more on Magnum Dynalab, visit magnumdynalab.com.