NBCUniversal Readies Free Streaming Service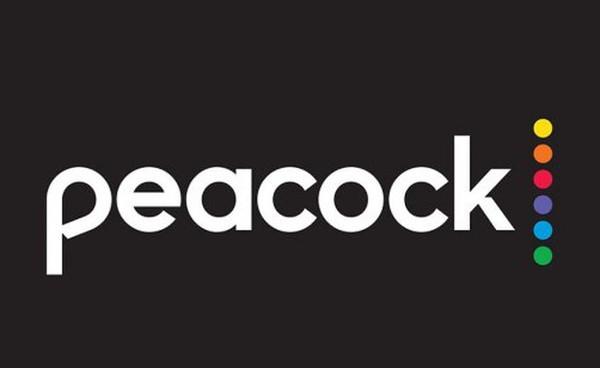 Last week Comcast subsidiary NBCUniversal formally announced plans to roll out its free, ad-supported Peacock streaming service on April 15 among Comcast Xfinity X1 and Flex subscribers with a full, national launch slated for July 15, making it the latest entertainment conglomerate to jump into an increasingly crowded streaming market.
Unlike the new Apple TV+ and Disney+ streaming services, Peacock will be free (with commercials) and offer a commercial-free upgrade option.
Peacock Free will provide access to more than 7,500 hours of programming, including next-day access to current seasons of "freshman" broadcast series, complete classic series, popular movies, and curated daily news and sports programming, including the 2020 Olympics in Tokyo, which kicks off July 24. The free version will also include Spanish-language content, select episodes of "marquee Peacock originals and tent-pole series," as well as curated channels such as "SNL Vault," "Family Movie Night," and "Olympic Profiles."
Comcast and Cox subscribers will receive at no additional charge the ad-supported Peacock Premium bundle offering more than 15,000 hours of streaming content, including full season Peacock originals and tent-pole TV series, next-day access to current seasons of returning broadcast series, early access to late night talk shows, and additional sports such as coverage of England's Premier League (slated to launch in August). More than 600 movies and 400 series will be available in addition to early access to The Tonight Show Starring Jimmy Fallon and Late Night with Seth Meyers, which will stream at 8 p.m. and 9 p.m. ET, respectively, starting in July.
Peacock Premium customers will have the option of upgrading to an ad-free service for a $5/month and anyone will be able to subscribe to the ad-free plan for $9.99/month.
"Peacock will provide consumers with a destination that goes beyond movies and television, aggregating a variety of content that fans want on one service," said Matt Strauss, chairman of Peacock and NBCUniversal Digital Enterprises. "By delivering timely and topical content like breaking news, live sports, and watercooler moments from late night, Peacock is uniquely bringing a pulse to the world of streaming that does not exist in today's marketplace."
By 2024, NBCUniversal expects to have 30-35 million active accounts for the Peacock service, which will be available via popular web, mobile, and connected-TV devices.
The company announced that in addition to a long list of popular NBC and classic TV series — including 30 Rock, Bates Motel, Downton Abbey, Everybody Loves Raymond, Frasier, Married…With Children, The Office, Saturday Night Live, and many more — it has acquired a slate of top-rated shows — including Law and Order, Law and Order: SVU, Law and Order: Criminal Intent, Chicago Fire, Chicago P.D., and Chicago Med — in addition to the Paramount Network series Yellowstone and the Warner Bros. series Two and a Half Men and The George Lopez Show.
Peacock also signed a multi-year partnership with Kevin Hart's Laugh Out Loud network, which will produce a Kevin Hart stand-up comedy special and an interview series called Hart to Heart, and will produce the Tina Fey original series Girls5Eva about a one-hit-wonder girl group from the 90's that reunites to give their pop star dreams one more shot.
International series from NBCUniversal International Studios will include the drama thriller The Capture, the comedy Lady Parts, three new comedies from Sky Studios — Intelligence, starring David Schwimmer, Code 404, and Hitmen — a racing series from Dale Earnhardt Jr, and a behind-the-scenes documentary series produced in partnership with the NBA that follows USA Basketball superstars on their journey to the Tokyo Olympics.
Peacock will stream the 2020 Olympics Opening and Closing Ceremonies before they air on NBC in primetime in addition to three daily shows: Tokyo Live, with live coverage of one of the day's most exciting events; Tokyo Daily Digest, with mid-day highlights of the Games; and Tokyo Tonight, a complement to the primetime show to help audiences catch up on the day's events. The service will also live stream more than 1,000 hours of exclusive coverage from the Tokyo Paralympics.
In movies, Peacock will enter the streaming fray with exclusive streaming rights for Universal films, including Fast & Furious 9 and Jurassic World 3, in addition to original films and animated series in development from Universal Pictures and DreamWorks Animation, and hundreds of box-office hits, including American Pie, Bridesmaids, Knocked Up, Meet the Parents, Meet the Fockers, A Beautiful Mind, Back to the Future, E.T. The Extra Terrestrial, Field of Dreams, and Jaws, to name a few.
In children's programming, Peacock will be the exclusive streaming home to new episodes of Curious George and provide access to the DreamWorks Animation films Trolls World Tour, The Boss Baby 2, and The Croods 2 plus new original series TrollsTopia, Madagascar: A Little Wild, The Mighty Ones, Cleopatra in Space, and Where's Waldo?
In news, Peacock will carry NBC Nightly News with Lester Holt, original video from Today, an original offering from Meet the Press with Chuck Todd, and full episodes of the true crime original, Dateline.