Plex Cloud Is Gone But Here's a Viable Alternative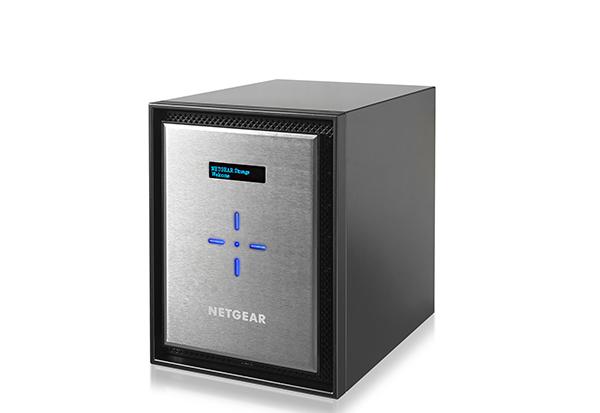 Streaming media company, Plex has announced the end of its Plex cloud. Launched two years ago, the cloud-based media server was tied to Amazon's cloud storage as well as Google Drive, Microsoft One Drive, and Dropbox. Users could save their media libraries online to stream to the Plex app on devices at home or on the road. The end of the Plex Cloud means users now have to store their media files on computers or hard drives at home.
For Plex Cloud users with large libraries the question becomes: Where can I save movie files so they're always accessible without having to leave a computer powered on all the time? The answer: A network attached storage (NAS) drive, of course.
After years of testing NAS drives, I have finally found a reliable, powerful NAS that can store and stream my media library: the Netgear ReadyNAS 626X. For home theater enthusiasts who've invested in large movie libraries, it's worth considering as a replacement for the Plex Cloud. The 626X is easy to use, provides fast access to files, and delivers an experience akin to having an external hard drive connected to a computer. The NAS effectively becomes your own personal cloud.
To stream from Plex, you'll need server software that can access your media library. A hard drive connected to a computer running Plex server software is one way to stream from Plex. But I've learned through experience that computers can run slow — especially when other programs are running — which can wreak havoc on image quality. A better option is to skip the computer and instead use a NAS drive with the Plex server app. When a media library is saved to a NAS drive using the Plex server app, you can stream directly from the NAS.
As I mentioned, I've tried many NAS drives over the years and it was usually an experience fraught with frustration. Drives can become disconnected and inaccessible from the computer, requiring you to re-enter login credentials and go through power cycling routines. In my experience, inexpensive NAS drives are the most likely to cut out and become unreachable so you'll want to avoid those.
While it might seem as if a NAS drive is simply a box housing a hard drive that connects to your home network, there's a lot more going on. At the heart of any NAS drive is an operating system that determines how it communicates with computers and devices that access its stored files — a computer accessing files or a media player or TV streaming music and movies. The NAS's processing power will make a huge difference in its ability to stream smoothly and reliably.
When looking at the specs of a NAS drive, you'll naturally want to match storage capacity with the size of your library but that's just one piece of the puzzle. It's also important to consider processing power, which will determine the quality and reliability of the streaming experience. For example, Western Digital's My Cloud Expert Series EX4100 NAS, which I configured with four 4-terabyte (TB) drives ($900), has a 1.6 GHz Dual-Core processor, 2 GB of RAM, uploads files at 115 MB/s (megabytes per second, not to be confused with megabits per second or Mbps), and downloads files at 107 MB/s. While it proved to be reliable in my testing, I found that I needed more storage capacity to keep up with my growing media library and room to backup photos and files on my computers.
The specs on Netgear's ReadyNAS 626x far surpass that of any NAS drive I've tested. It uses an Intel Xeon 2.2 GHz Quad-Core processor with 8 GB of RAM, is capable of accessing data at 2.5 GB/s with upload and download speeds of 114 MB/s and 108MB/s, respectively. It's as powerful as a computer but can house up to six 12-TB hard drives and its only job is to stream and make files accessible. Using the 626X is reliable and as easy as using an external hard drive connected to a computer.
While you can use any hard drive with the ReadyCloud 626X (hard drives are not included), the system will perform at its best if you use a hard drive like Seagate's IronWolf Pro NAS (which is what I used). To configure the 626X, I had to install the drives into the NAS housing, which was a simple matter of screwing them into the housing. Setup required going to a website that walked me through setting up a ReadyCloud account to turn the NAS into a personal cloud that I can access when I'm away from home. Within a half hour, I was ready to transfer my media library to the NAS. I found that the fastest way to transfer the files was to map to the Network drive on a PC and copy the files. Doing so enabled me to transfer all of my media files to the ReadyNAS over a weekend.
A NAS drive has the added benefit of protecting your media library through a technology called RAID (Redundant Array of Independent Disks), which prevents you from losing files if one of the hard drives fail. Seagate adds to that protection, offering data recovery services for two years from the date of purchase.
Performance of the ReadyNAS 626x has been rock solid. My files have been available every time I want to stream and image quality is excellent. The NAS never disconnected itself — a problem I've encountered with other NAS drives (when the Plex app on an Apple TV, Roku, or Fire TV can't find the server).
Configuring Netgear's ReadyNAS 626X as I did cost $1,700 — not cheap but you can start with two drives and add more (up to 72 TB) as your library grows. It now serves as my personal cloud, handling 4K streams and streaming to multiple devices with ease. Before I started using the ReadyNAS 626X, I have to admit I wasn't sold on NAS drives. But I'm now convinced that it is the perfect replacement for Plex Cloud, providing immediate access to all of my files from anywhere.