Apple Music: Is It Worth It?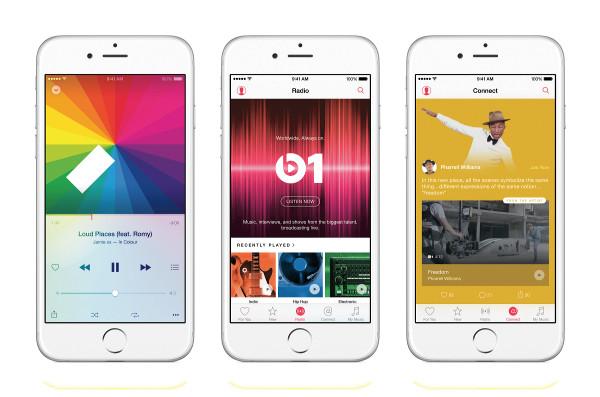 I was skeptical that Apple's all-you-can-queue subscription plan, Apple Music, would cause me to abandon online services like Spotify that also boasted 30 million songs. Not an Apple acolyte, I use a Windows computer and an Android smartphone. I boycotted buying anything from iTunes when a $50 credit in my account was hacked and Apple refused to restore it the second time it happened. But I also own an iPod touch, two iPads, and an Apple TV, and the iTunes Store on my PC continued to be the place for sampling free music—typically after discovering the songs on radio stations streamed on iTunes.
I couldn't ignore Apple's offer to new users of getting the first three months of service for free, so I bit. Upon installing the app on my iPad mini, Apple Music asked me to "tell us what you're into." You tap twice on genre circles you love to start customizing its recommendations.
Sometimes I find it hard to break free of Steely Dan handcuffs. So when I saw a magazine article about how hip-hop had become the new oldies, I figured it was time to take a listen. Nothing could be easier than reading the song titles the article mentioned aloud to Siri, Apple's voice assistant. As I curled up with Siri on the couch in my home theater in front of my Airplay-connected AV receiver and big speakers, I realized that no other streaming service came close to incorporating such an effortless command interface.
If Siri was surprised when I told her to play "I Get Around" by 2Pac, she didn't bat an eye. She responded accurately most of the time when I added "Hey Ya!" by Outkast, "Return of the Mack" by Mark Morrison, and "Make You Sweat" by Keith Sweat. You can say things like "Play anything by Van Morrison" or "Play the top hits of 1995."
An advantage to using Airplay through an Apple TV over my Pioneer receiver was that album art displayed on the screen. More can be expected once Apple TV gets a native Apple Music app this fall.
If embedding Siri were the only thing Apple brought to the party, I'd be impressed. Another plus is that Apple Music tightly integrates with your iTunes music library. If Neil Young happens to remove "Driftin' Back" from the service but you've ripped the CD to your iTunes Library, Siri will find it and play it. As with other premium services, you can download songs into your mobile device's internal storage for off-line use, though unlike a paid download (conveniently available through the iTunes Store), they'll go away with a lapsed subscription.
I enjoyed Beats 1, Apple's 24-hour radio station with live DJs in Los Angeles, New York, and London. Its retro feel mixed the right amount of informed human chatter with commercial-free music. Apple Music is expected to be available on Sonos systems and Android devices this year.
I sometimes got lost in Apple Music's screen clutter but eventually learned to navigate my way around. Apple Music streams in the AAC format at 256 kbps—the same as an iTunes download but slightly less than Spotify's 320 kbps stream and considerably less than Tidal's HiFi tier of 1,411 kbps. In a listening comparison, songs on Tidal sounded noticeably richer, but at $19.99 a month, it's a much pricier option than Apple Music's $9.99 a month plan (matched by Spotify Premium) or $14.99 for a family of up to six people. Unlike Spotify, there's no free, ad-supported version. At the end of my free Apple Music trial, I resolved to become a paying customer.