Should I Override My Audyssey Auto-setup?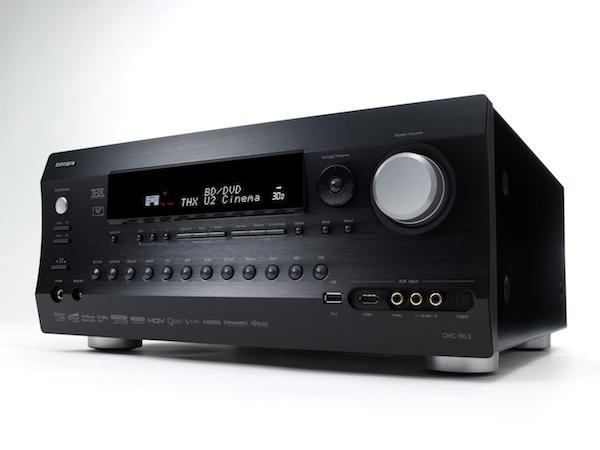 Got a tech question for Sound & Vision? Email us at AskSandV@gmail.com
Q I have an Integra DHC-80.3 preamp/processor with Audyssey MultEQ XT32. Reading the manual, I learned that I should set the speaker crossover to 80 Hz because "Audyssey recommends that speakers are ALWAYS set to Small when there is a subwoofer in the system." This apparently allows for proper bass management and more headroom in the receiver or amplifier.  
So here are my questions. My speaker system is based around full-range B&W CM10 towers (powered by 250-watt mono amps) and includes a single subwoofer. Do I still need to choose an 80 Hz crossover point for my setup? Also, is there a point in upgrading to speakers with more powerful bass if I do cross them over at 80 Hz? —Bill Wong / via email
A I'm not sure of the context of that quote from the Integra's manual, but when you run Audyssey MultEQ XT32 auto-setup in your system the routine should select the appropriate crossover points separately for the front, center, and surround speakers. For example, when Daniel Kumin reviewed the DHC-80.3 for Sound & Vision, he noted the following about its automated setup: "MultEQ XT32 set the Integra DHC-80.3 pre/pro for a 40-Hz main-channels crossover, and 50 Hz for center and surrounds, all of which reflect honest assessments of my speakers' abilities." So, despite what Integra's manual might say, Audyssey MultEQ XT32 auto calibration can indeed set speaker crossovers to points other than 80 Hz for the individual channels in systems that include a subwoofer. And it should be able to do so with a good degree of accuracy.
That said, 80 Hz is generally accepted as a good starting point for offloading bass duties from your main speakers, so you wouldn't be in bad shape if you chose to override the Audyssey auto-setup and dial in that setting. It's also true that such a setting will allow for greater amplifier headroom since the receiver or amp no longer has to drive low bass frequencies, which will now be handled by the subwoofer's own internal amp. Not that you'd have a problem in your particular system—250 watts per channel is plenty of juice to power a relatively efficient speaker like the B&W CM10.
As for your second question, no—there wouldn't be any point to upgrading to speakers with better bass if you're simply crossing them over at 80 Hz. In that situation, your money would be better spent in upgrading your sub to a model with better extension and more powerful output capability.