What the FLAC? Wi-Fi Streaming vs. USB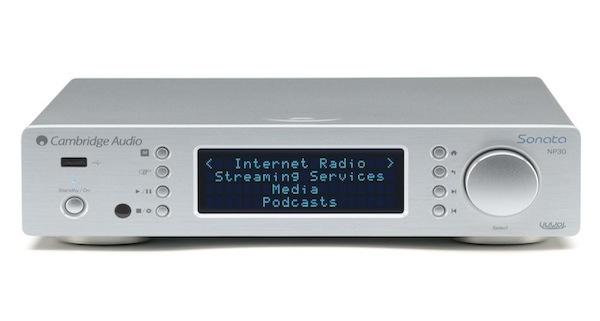 Got a tech question for Sound & Vision? Email us at AskSandV@gmail.com.
Q I have a question about streaming audio from my PC to an A/V system located in another room. I want to be able to stream my vast collection of FLAC audio files along with Internet radio to an Integra DTR 5.9 A/V receiver. Running an Ethernet cable wouldn't be my first choice; I have a strong Wi-Fi signal throughout the entire house and would like to use that instead for streaming. I've looked at the Sonos and Nuvo systems and the WD TV Live box. Each of these options seems to have good and bad points. But I've also thought about buying an inexpensive laptop and connecting it to my A/V system with a portable USB DAC. Can you recommend a solution? —John Hanlon / Encinitas, CA

A It seems as though we're looking at two possibilities here: one long-range/wireless, the second local/wired.
As for option one, Sound & Vision has reviewed a handful of network music players, including Cambridge Audio's NP30 and Pioneer's Elite N-50, that should meet your needs. Both models feature wired Ethernet and Wi-Fi connectivity, FLAC decoding, and 96/24-capable DACs (up to 192/24 on the Pioneer). While I'm with you on the idea of tapping a wireless network to send music from one place to another (what could be more convenient?), I should add that I've found Wi-Fi in my home to be less reliable than a hardwired connection for music (and video) streaming. Your experience may be different, but you might also want to reconsider running that cable.
Looking at option two, there are plenty of inexpensive high-performance USB DACs that can be used to tether a laptop loaded with music to your Onkyo receiver—as long you can tolerate a computer sitting in your system. Three such models have been reviewed positively by Sound & Vision: Meridian Explorer , AudioQuest Dragonfly, and the HRT microStreamer. Depending on what software you choose for computer playback (at least two options, Audirvana+ and Pure Music, let you play high-res FLAC files from within iTunes, which doesn't otherwise support the FLAC format), you can use an app on your smartphone or tablet to control track browsing/selection from your seat, which will make things very convenient indeed.
LATEST VIDEO