The Next Big Thing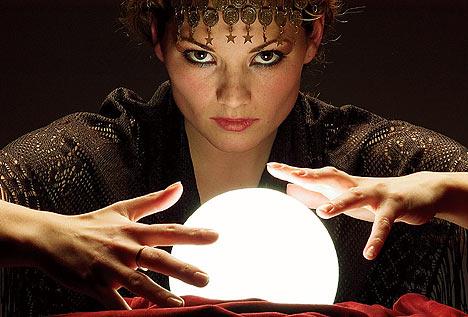 Their future seemed so very bright. The SACD format, with a bit rate four times that of CD, was designed to lead the CD to new heights. DVD-Audio, sibling of the wildly successful DVD-Video format, offered audiophile fantasy surround at 96 kilohertz/24 bit. Hard on the heels of
Avatar
, 3DTV promised to change TV viewing forever.
Now SACD and DVD-Audio are dead and gone. They join a long list of failed technologies that never caught on, did not respond to attempts at resuscitation, and ultimately had their plugs pulled. 3DTV, although still alive, is hardly the blockbuster that everyone hoped for. What happened to these promising technologies, and what lessons can we learn about tech prognostication?
It is the job of technology companies to invent the future. They must develop products that are sufficiently better than their existing products so we are persuaded to dump perfectly good stuff and buy new stuff. The intriguing question, the one that haunts the companies spending millions to develop new technologies, is this: Why do some new products live long and prosper, while others are just flashes in the pan?
The worst scenario for a product launch is when it triggers a format war. In a two-horse race, consumers don't want to risk betting on the second-place horse. VHS versus Betamax, LaserDisc versus VHD, MiniDisc versus DCC, Blu-ray versus HD DVD—the list is endless. Format wars may produce a winner and a loser or, if it's sufficiently confusing, two losers. Remember SQ Quadraphonic and QS Quadraphonic? Neither does anyone else.
The bitter war between SACD and DVD-Audio probably mutually assured their destruction, but their obliteration was complete when MP3 players arrived. MP3s were the perfect storm of greater convenience, cooler tech, and opportunity to amass, through piracy, a free and gigantic music library. File formats put the whammy on optical discs, and headphones put the hurt on surround sound music playback. RIP.
3DTV at the 2010 CES was hotter than a two-dollar pistol, but its potential misfires are many: Many consumers have recently purchased a flat-screen TV and are reluctant to buy another one. The viewing angle is limited. There are questions of eye strain and headaches, and warnings about kids watching 3D. Most significantly, it's the glasses, stupid: Active glasses are relatively expensive and often incompatible among manufacturers. Passive glasses halve the vertical resolution in each eye. Active systems are incompatible with passive systems. People wearing prescription glasses are inconvenienced. Finally, one word: dorky.
Although 3DTV will soldier on, its future is as murky as its images. As with 3D ventures in the past, it has failed to shake the labels of "novelty" and "gimmick." Content providers like the BBC and ESPN, who never provided sufficient quantities of 3D, are shutting their 3D spigots. Maybe glasses-free 3D will prove more popular, and maybe a universal standard will be embraced, but the smart money is already betting on 4K Ultra HD and OLED.
So, what does the future hold for 4K and OLED? Clearly, if a format war develops, consumers will sit on their wallets until a winner is announced or until the technologies merge. Another obstacle is what I call the linear extrapolation fallacy of tech development. It says, for example, that a six-cylinder engine is better than a four-cylinder; therefore, eight is better than six, 12 is better than eight, etc. Except that a 16-cylinder engine is a truly dumb idea. Similarly, SACD and DVD-Audio bet on higher sampling frequencies and better sound quality, and lost. Will the better images on 4K and OLED screens fall into the same trap? How apparent will the improvements be on normal-sized screens at normal viewing distances? Sufficient to persuade consumers to dump their current screens for very pricey new ones?
Are technologies like 4K and OLED rising stars or footnotes in the making? I have absolutely no idea. But one thing is certain: Ingenious engineers have already moved beyond them, and are working on the Next Big Thing.
LATEST VIDEO