Welcome! HomeTheater.com Is Now SoundandVision.com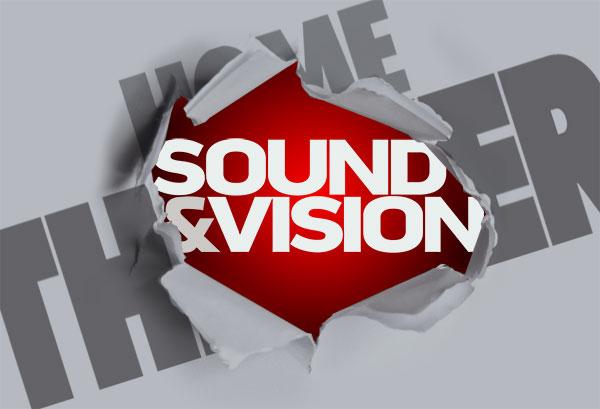 Welcome to SoundandVision.com! If you've been a regular visitor to HomeTheater.com, you may be surprised to find yourself here, but rest assured you're in the right place. As a byproduct of the recent merger of
Home Theater
and
Sound & Vision
magazines, this new enhanced Website combines the deep archives and expertise of both publications and their former sites HomeTheater.com and SoundandVisionmag.com. Along with a new URL, former readers of both sites will enjoy simplified, faster navigation thanks to direct-access drop-down menus for Reviews and Top Picks that take you straight to the key product categories, not to mention easier browsing of our Buying Tips and Tech Tips by category. Our expanded roster of bloggers can be quickly tapped as well, through either the drop-down navigation or our Latest Blog Entries tab right below the New Stories slider.
We've retained some familiar elements of HomeTheater.com, including it's fast-loading infrastructure, and you'll find our new design tablet-friendly for on-the-go viewing. Virtually of Sound & Vision's archived content has been merged with the existing Home Theater library, and sorted as closely and logically as possible. We've added several new product categories in our Reviews area and elsewhere to make things even easier to find. And with the joining of these two great Websites, we now boast one of deepest reserves of audio/video test reports anywhere on the Web, including duplicate reviews on many key products by renown experts from each former publication.
If you were registered to post comments on HomeTheater.com, your existing log-in credentials will work here just fine; just tap the "Log In | Join" link to the right of the nav bar and Search field on the upper right to log in and manage your account details. If you're formerly registered on SoundandVisionmag.com or were never registered on either site, we hope you'll sign up now and join our community of avid A/V enthusiasts and shoppers. While you're at it, you can sign up for our free newsletter using the button on the upper left of the homepage. Please feel free to email me at rob.sabin@sorc.com if you've got ideas about how we can improve things or to report any issues, and once again, welcome to our new online home.