Scott Hosts The Tech Guy Radio Show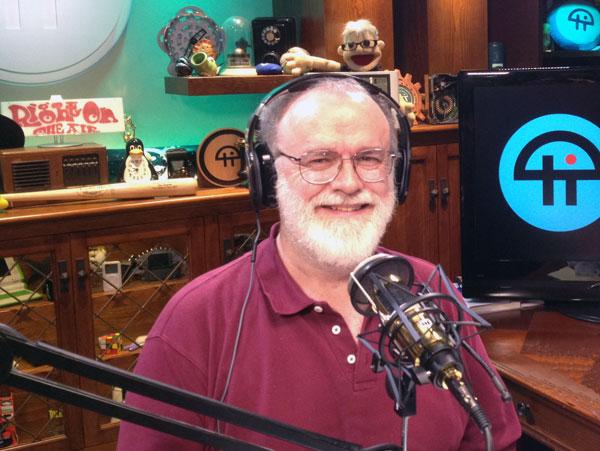 I just got back from Petaluma, California, where I was honored and privileged—not to mention greatly pleased—to fill in for Leo Laporte, hosting his nationally syndicated call-in radio show,
The Tech Guy
, while he was attending the Northern Lights photography festival in Norway. On Saturday, I was joined in the studio by David Vaughn, hardware and movie reviewer for HomeTheater.com and
Home Theater
magazine, and we spent a delightful three hours answering listener questions and conversing with the lively chat room during commercial and news breaks. In the last segment that day, Dick DeBartolo, aka The Giz Wiz and
Mad
magazine's maddest writer, made an appearance via Skype to talk about his latest gadget find—battery-operated, remote-controlled blackout shades from Lutron.
I returned on Sunday to answer more call-in and chat-room questions for another stimulating three hours. I also interviewed Greg Edmonson, composer of the music for the sci-fi series Firefly and many episodes of King of the Hill as well as the Uncharted series of video games. In addition, photography expert Chris Marquardt, a regular guest on the show, dropped by via Skype from his home in Germany to talk about projector technology.
Both shows were captured on high-quality video by the incredibly talented crew of TWiT, Leo's podcast network. The video of both days is available right here, so please enjoy this double home-theater geekout!
Saturday, April 28, 2012:
Sunday, April 29, 2012: