Tons of Fun
Unlike many high-end manufacturers that concentrate on one type of product,
MBL
casts a wider net. For three decades, this German company has developed super-sophisticated—and super-expensive—speakers, power amps, preamps, integrated amps, optical-disc players, and D/A converters. At the top of its speaker heap is the 101 X-treme, a stunning sonic and visual masterpiece.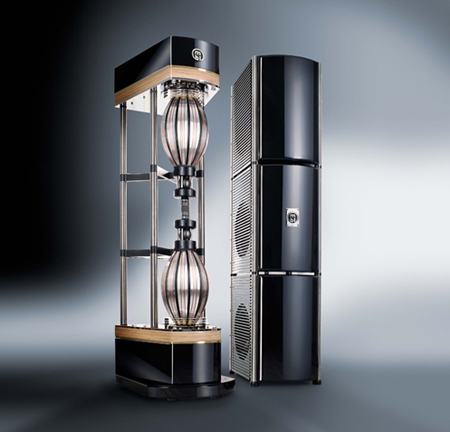 The 101 X-treme is a 4-way design that comprises two towers, both over six feet tall. The subwoofer tower includes six 12-inch aluminum-cone drivers and no power amp—yep, it's a passive sub. The other tower delivers everything above 100Hz and is based on MBL's Radialstrahler omnidirectional drivers, including two magnesium-aluminum alloy woofers as well as two midranges and two tweeters made of carbon fiber, all in a mirror-image configuration. There's also one upward-firing "ambience" dome tweeter at the top of the tower.
Radialstrahler drivers start life looking like flowers. The corrugated "petals" are then bent to form ovoids and spheroids that vibrate equally in all directions, driven by voice coils at one end. As a result, the speaker is said to sound the same no matter where you are in relation to it, though reflections from the walls, ceiling, and floor must have some effect that can't be predicted without knowing the room's dimensions and décor.
The 101 X-treme was designed by Juergen Reis (left in the photo above), pictured here with MBL founder Wolfgang Meletzky, an engineer who introduced his first speaker in 1979. The company's goal has always been to "redefine sound reference while maintaining a stunning visual design," a goal that is certainly met in this case.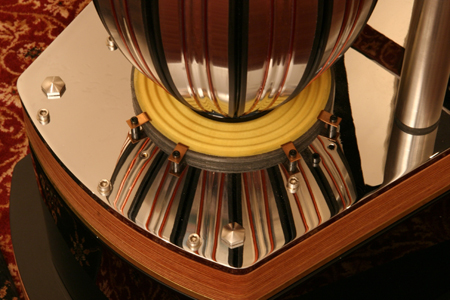 Anyone considering this incredible speaker had better have reinforced floors—the combined weight for a 2-channel system is 3600 pounds! Part of that mass is no doubt due to the base of the Radialstrahler tower, which is a constrained-layer sandwich of birch wood, brass, and aluminum.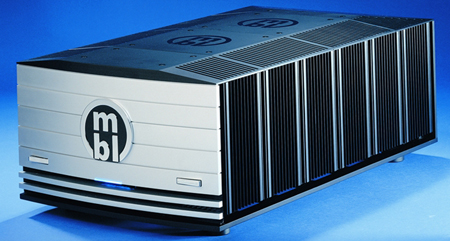 With a claimed frequency response of 20Hz to 40kHz (no tolerance specified) and sensitivity of 88dB/W/m, the 101 X-treme has a power-handling capability of 500 watts continuous and 2200W peak. MBL recommends using its flagship 9011 power amp for each tower at a cost of $42,900 each.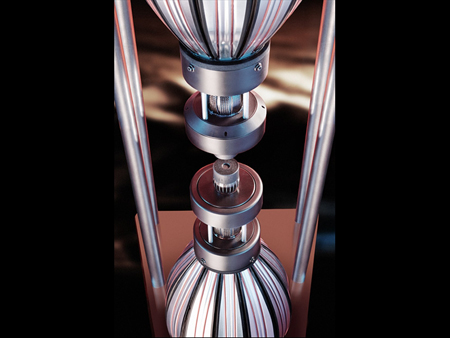 That just leaves the price of the speakers themselves—$250,000 per pair. A 2-channel rig with four amps will set you back $421,600, and a 5-channel home-theater system is over a million bucks—but hey, at this level, who's counting? After all, each speaker is hand-built and calibrated, a process that takes 90 days to complete.
I've not heard the 101 X-treme system, but others whose ears I trust have, and they report that it's among the most neutral, uncolored speakers they've ever listened to, an observation borne out by their own measurements. To me, that's the ultimate compliment, making the extreme cost worthwhile for those few who can afford it.