Two-Channel for Beginners
I love home theater, but can I find room in my heart for stereo?
I recently visited Berkeley, California, to take a tour of Sumiko, the U.S. distributor for many high-end European audio manufacturers, such as Sonus faber, REL, Primare, Pro-ject, SME, CineVERSUM, SEQUENCE, and Vienna Acoustics. They gave us several demonstrations, including a rather moving and educational listening session with their Cremona speaker line in a two-channel setup. They played several types of music for us, and, with every track, I felt myself getting more involved, more entranced, almost emotional. It wasn't unlike the first time I'd attended Carnegie Hall and listened to a symphony. I was enjoying music explicitly, not listening passively while I cooked, cleaned, exercised, and otherwise lived my life.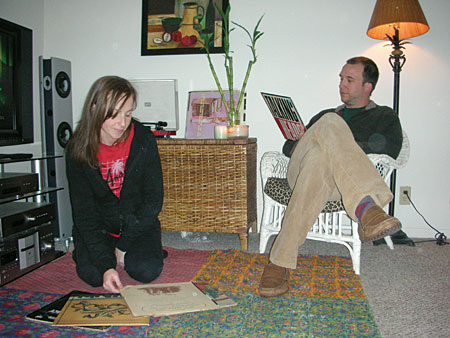 The reason this experience was such an epiphany is because I am, traditionally, a home theater person—I love watching movies in 5.1 with bone-shaking bass and surround sound. On the other hand, I also consider music to be a passion. Sadly, however, unlike home theater, I've never been overly concerned with the quality of the audio reproduction of my tunes. In the music realm, I work in quantity not quality, preferring to spend money on CDs rather than on a dedicated music system. Besides, my home theater treats music with finesse.
But when the iPod entered my life, I got downgraditis. I digitized my entire music collection and began downloading songs from the Internet, as well. As I progressed along the digital-music spiral, I began reading about everything I was missing. The subtlety, as well as the highs and lows, I read with regret, were missing from my music. I began wondering how this affected the overall experience. This, combined with the unexpected hip factor associated with bringing two-channel back (indeed, as I write this, the LA Weekly's cover story is about this very subject, and the Pro-ject turntable I review herein was recently featured in InStyle magazine), I began to wonder, should I give two-channel a try? Could I afford it? Would it suit my lifestyle as well as downloaded digital music? I voiced these very questions to John-Paul Lizars, marketing guru at Sumiko on the day of the factory tour. Before I'd even finished my train of thought, he'd offered to send me a complete two-channel system, show me how easy it would be to hook up, and I'd then offer my thoughts on how a beginner could become a two-channel person.
A few weeks later, the system was delivered. It consisted of two Schonberg tower speakers ($2,500/pair) from Sumiko's Vienna Acoustics line, an REL Q Series Q108E subwoofer ($749), the Primare CD21 CD player ($1,295), the Primare I21 integrated amplifier ($1,495), and the Pro-ject Debut III manual turntable ($329), along with all of the necessary cables. That's a grand total of $6,368 for the entire system, which is far less expensive than I would have expected. All of the components are of impressive build quality and craftsmanship.
The Schonberg tower speakers are unbelievably striking in appearance. The cabinets lack parallel walls to minimize internal standing waves—which means they are rounded—which optimizes stiffness and helps control resonance. We've reviewed the Schonbergs before (see our August 2003 issue), so I won't go into detail on their industrial design. You can see how amazing they look for yourself. Suffice it to say, I think Sumiko sent me these speakers for a reason. They have a slim cabinet, you can place them on or close to a wall, and they fit into my lifestyle. They aren't too big, they aren't too small—they are just right. So far, we were on the right track. Not too expensive, not too obtrusive—everything was going smoothly.
Next, I opened the Q108E subwoofer, which, to my delight, was not a heavy box that I couldn't move. It's lightweight, solid, and compact and matches the Schonbergs' finish. This compact sub has a 100-watt-rated discrete MOSFET power amplifier to handle bass duties.
The Primare CD21 CD player was beautifully finished—and heavy. I felt rather proud of it sitting there on my rack. The CD21 is a single-ended design based around two Burr-Brown 1738 digital-to-analog converters and a new distortion-canceling circuit topology.
The I21 integrated amp was also gorgeous and matched the CD21 perfectly. It is rated at 75 watts for each of the two channels when driving 8-ohm loads.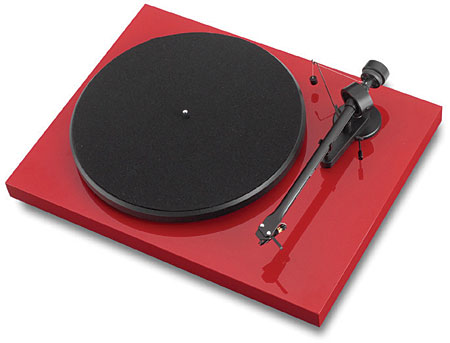 But the piéce de résistance, the component that would make it all happen, was the Pro-ject Debut III turntable. I had to suppress a girlish squeal of delight as I unboxed the proud beauty. This understatedly elegant piece comes in various colors, and the one they sent me was red with a clear-plastic top. If you have a traditional entertainment stand with your TV or plasma on top, you will have trouble finding a spot for your turntable where you can open the top lid and drop on an LP record. This is where an audio rack comes in handy. They are designed so that the top spot can easily accommodate a turntable.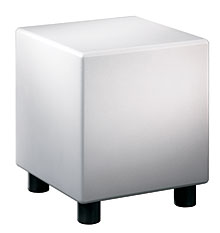 Kathleen Thomas of Sumiko graciously flew in one Friday to help me hook up the system. It took no less than an hour to set everything up. Then we had a short listening session before Kathleen had to get on a plane to fly back to Berkeley. We listened to several of the records she had brought with her, such as Big Country, Tom Waits, and Allison Krall, as well as a few of my own CDs, such as the Pixies and Interpol. I was initially impressed but couldn't wait, quite frankly, to get out of there and head over to Aaron's Records to buy some new and used records. In fact, one of the best parts of listening to records is sifting through the used piles and finding gems for as little as 50 cents. I bought records from the Pretenders, Paul Simon, REO Speedwagon's High Infidelity (the name was so apropos), a Ravi Shankar album, and some traditional Indian sitar music. I splurged on some new (read: not used) records, such as Elliot Smith's self-titled release, one of my favorite albums and one that would be helpful in A/B comparisons as I had it in practically every format—CD, digital, and now vinyl. I also picked up a Silver Jews record, the Decemberists, and Arcade Fire. In general, I was surprised by the relative incompleteness of the current universal vinyl library. Stereophile writer Robert Baird mentioned that this was likely because most of the albums released on vinyl are either club-friendly, such as hip hop and dance, for the DJ set, or from audiophile labels.
I got my releases home and let the listening begin. The Pro-ject is a pleasure to use. It runs quietly, with an AC motor and two-step metal pulley to allow for both 33 and 45 or 78 RPM operation. It uses a Sumiko Oyster phono cartridge. Kathleen taught me that it is best to lay the needle down on the record and then turn the amplifier on so that you don't hear that harsh crackling when the needle hits the record. She also taught me that the fewer mechanical elements that affect the turntable, the better. That's why, when I'm spinning a record, I leave the plastic cover open—so that vibrations from the cover don't affect playback. An external power supply minimizes the potential of electromechanical interference.
I began with some A/B comparisons of Elliot Smith's self-titled album. I hooked up my iPod to one of the extra sets of RCA jacks, put the CD in the CD21, and put the record on the Pro-ject. Then I tried my damndest to push play and lower the needle on all three simultaneously and simply switched the integrated amp's input selector and adjusted the volume levels to listen to all three consecutively.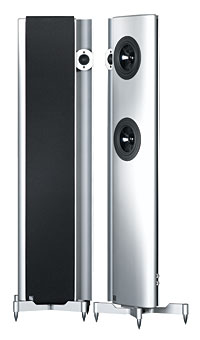 I started with the track "Clementine," a melancholy little song that borrows from the traditional children's song. I started with the CD, and I was impressed. It sounded crystal clear. I love listening to Elliot Smith because you can hear his fingers slide across the guitar, making for a very intimate experience. You could hear that here. When I switched over to vinyl, it sounded just as good, but perhaps a bit warmer to my ear. When I switched to the iPod, I was very disappointed; it was lifeless. Smith's voice was dull, and the sound was flat. But I never would have known it had I not done this listening comparison test. I did the same experiment with The Dears' "Lost in the Plot" from No Cities Left, which I had on CD and on my iPod. No surprise here—the CD blew the iPod away. And well it should. I know I'm comparing apples to oranges here, especially with all the variables inherent in MP3 compression, LP mastering, and CD mastering, but the point is, you can miss a lot and not even know it. For grins, I put the same CD into my Sony carousel DVD player and compared it to the sound of the Primare. No comparison here, either. The Sony, obviously made for DVDs, was relatively mechanically noisy—the sound of the disc spinning was audible. The Primare, again, was much warmer, more detailed, and had a soulful presence lacking in my multichannel system.
In all of my tests, the Schonbergs never interfere with the music. They were open and detailed, with plenty of clean bass and great dynamics. The sound was as involving as when I'd visited Sumiko, perhaps even more so because I was listening to my own music. The REL subwoofer added that extra kick for records like Beastie Boys' To the 5 Burroughs.
I can honestly say that the music coming through this specialized two-channel system created especially for music was more involving than listening to stereo music on my 5.1-channel system that was designed for home theater. And the experience was, more than anything else, very fun. There is a different appreciation that comes with listening to vinyl. The hunting for the album, the large-format cover art, the fact that you have to actively listen to the music in order to be able to flip over the record, the liner notes which give you greater insight to the artists, and the care with which you must treat your records so that they don't get scratched all become a sort of ritual that makes the music the focus.
I won't ever give up my 5.1-channel system, but I will also seriously consider investing in my own two-channel system. I think there is a place for both in my home.
<!- ----------------------- Tech Center Ads ----------------------------->

SPONSORED TECH CENTER
<!- ---------------------336x280 ADS------------------------------->
<!- ---------------------FIXED AD------------------------------->
<!- ---------------------336x80 ADS------------------------------->
<!- --------------------Sponsored Link Ads-------------------------------->
<!- ------------------------Bottom Ads---------------------------->