Today's TVs Are Energy Efficient, You Fools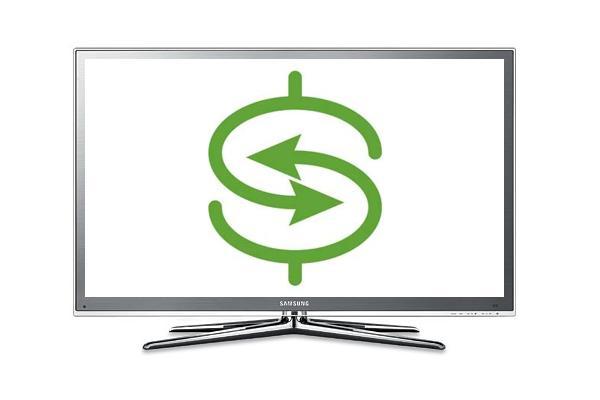 The next time you hear someone complain that today's TVs are energy guzzlers, feel free to say "shut up, you don't know what you're talking about." A study by the Consumer Electronics Association on TVs made since 2003 shows that video displays have only become more and more energy efficient during that time.
It makes sense. While screens are getting bigger, the waning of the direct view and rear projection categories in favor of more energy efficient flat panels means you can get more picture size out of fewer watts. Moreover, today's LCDs and plasmas are more efficient than earlier generations.
Even within the LCD category alone, the CEA report says, power usage fell 63 percent from 2003 to 2010. In standby the figure is 87 percent. The switch from fluorescent to LED backlighting must have contributed to that. While plasmas are not quite as efficient as LCDs, their active power use dropped 41 percent in just the two years from 2008 to 2010, and their standby power use by 85 percent.
CEA chief Gary Shapiro couldn't resist taking a shot at California's stiff energy efficiency regulations: "This study proves that it does not take government mandates to produce incredibly efficient TV sets. Intense competition, the voluntary Energy Star labeling program, and physics favoring less heat and thus less power drove these efficiency gains."
The press release adds: "To put the gains in context, the power consumption of the average TV sold in 2010 consumes less energy than a 100 watt incandescent light bulb and less power than what is needed to light a typical living room."
While we're hanging out in the CEA press room, scarfing up free coffee and brownies, let's note that Shapiro had kind words for the ongoing commitment of President Obama and his guys at the FCC for a national broadband plan, as expressed in the President's State of the Union address: "Our nation's continued movement forward depends on high-speed competitive broadband and finding the best uses for our finite spectrum, whether licensed or unlicensed. Moving the National Broadband Plan forward is crucial, and we appreciate the President's call for action."
<!- ----------------------- Tech Center Ads ----------------------------->

SPONSORED TECH CENTER
<!- ---------------------336x280 ADS------------------------------->
<!- ---------------------FIXED AD------------------------------->
<!- ---------------------336x80 ADS------------------------------->
<!- --------------------Sponsored Link Ads-------------------------------->
<!- ------------------------Bottom Ads---------------------------->