THX and LG Salute Jack Cardiff
In a daylong event last week, THX Ltd. and LG Electronics brought a number of journalists to its San Mateo, California headquarters. The main feature was the showing of the documentary Camera Man: The Life and Work of Jack Cardiff from independent filmmaker Craig McCall, but THX also took the opportunity to bring us up to date on its THX certification program, including its work with LG on the latter's LCD and plasma sets.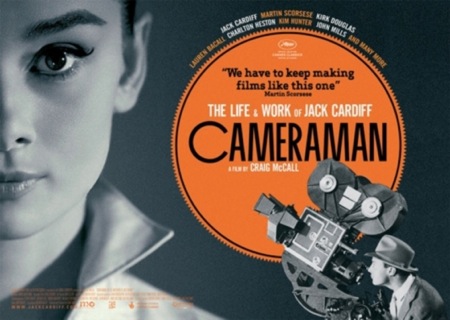 THX's certification program involves 200 individual tests gathering 400 data points. These tests involve basic performance, including both sequential (full on/full off) and checkerboard (ANSI) contrast ratio, grayscale, gamma, resolution, color and white uniformity, viewing angle, and (for plasmas) image retention. Also covered are video processing, image smear or motion blur (LCDs) and audible noise. Specialized tests, for projectors, include screen door, zoom lens efficiency, moir, and convergence.
Many of the tests conducted for these qualities use patterns developed specifically by THX. Up to now, however, THX certification of 3D sets has been delayed while THX developed the additional tests needed for proof of 3D performance. These tests are now in place, and the first THX-certified 3D sets are the LG INFINIA 50PX950 (about $2000) and 60PX950 (about $3000). More correctly, these are the first THX-certified 3D sets with their 3D capabilities included in the certification. Earlier THX-certified 3D sets were certified for 2D only, not because their 3D performance was necessarily inferior, but because the appropriate 3D tests were not available in time for their launch.
THX's 3D certification includes all of the tests required for 2D, plus additional 3D tests including left- and right-eye image color accuracy and 3D crosstalk (where one eye sees the image meant for the other, resulting in ghosting). And in addition to the usual THX Cinema and THX Bright Room optimized picture modes, these sets also include a THX 3D Cinema mode.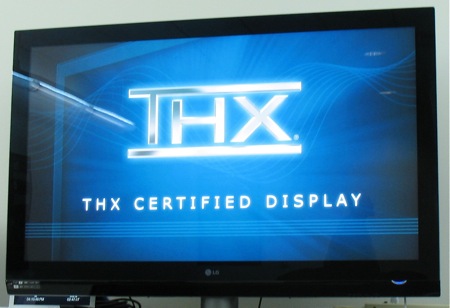 The day was topped off by an evening showing of the Jack Cardiff documentary on an LG Infinia 60PX950 3D plasma at a private residence in Mill Valley, California, a short ride from THX headquarters. The Craig McCall film was scheduled for showing the next day as an entry in the Mill Valley Film Festival. Years in the making, the film includes interviews with many of Cardiff's personal and professional associates, many now deceased (Cardiff himself passed away in 2009). Also included were numerous clips from the cinematographer's (and occasional director's) widely heralded work. The documentary was compelling—compelling enough to make me want to add more than one of Cardiff's films to my collection—not to mention this documentary itself. We viewed it on Blu-ray, but while it is not yet available on video in this country, it should be by sometime next year. In the meantime, a viewing of both Black Narcissus and The Red Shoes, both available on Criterion, would make a great primer. Ditto The African Queen, or even Rambo First Blood Part II or Conan the Destroyer. Cardiff was behind the camera on all of these films.
<!- ----------------------- Tech Center Ads ----------------------------->

SPONSORED TECH CENTER
<!- ---------------------336x280 ADS------------------------------->
<!- ---------------------FIXED AD------------------------------->
<!- ---------------------336x80 ADS------------------------------->
<!- --------------------Sponsored Link Ads-------------------------------->
<!- ------------------------Bottom Ads---------------------------->