Polk Blackstone TL250 Speaker System Page 2
The DSW PRO 440 wi subwoofer backs up its 8-inch, down-firing, slot-ported woofer with 300 watts RMS. A dock for the wireless dongle is on the back. The rest of the back panel is fairly standard except for the volume control, which consists of two buttons in lieu of a knob. The sub comes with a remote that accesses four EQ modes, four-position phase control, volume, mute, and power. My sample didn't come with the remote, so I used the default settings.
Associated equipment included a Rotel RSX-1550 A/V receiver and OPPO BDP-83SE universal disc player. All movie selections were Blu-ray Discs with DTS-HD Master Audio soundtracks.
An Inception That Went on Forever
Inception, with Leonardo DiCaprio as a dream thief, is long and trying—though that certainly wasn't Polk's fault. "If you don't like thin and etched, this is the right sat/sub set for you," my notebook says. What little plasticky coloration I heard was minor, benign, and quickly forgotten. Dialogue was reasonably clear, though not as prominent as it might have been in the thin-and-etched kind of sat/sub set. My notebook doesn't say anything about attention-getting whiz-bang effects aside from a brief "trombones of wonder" moment. Instead, Polk had its eye on the big picture—in other words, good all-around performance with an enveloping soundfield and scrupulous avoidance of listening fatigue.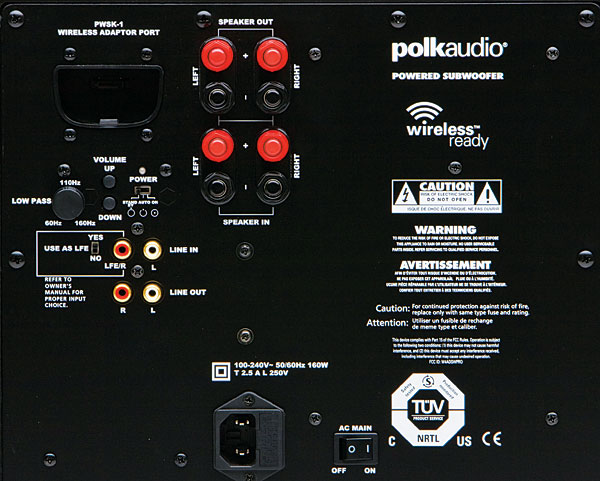 Toy Story 3 gets off to a roaring start with a cavalcade of aggressive effects, which the Blackstones aced without a trace of discomfort. Dialogue is virtually never an issue in animated movies, as everything is recorded in pristine perfection on a soundstage. The musical moments were the most pleasing: Randy Newman's jovial croak, his American-classic orchestrations, and the crackling flamenco guitar that plays over the end credits. All of this boded well for the music demos.
The Square tells of Australians who get caught up in a steamy affair, intrigue, and ultimately murder. Rain—the classic surround effect—ties into the storytelling in a more-than-casual way, commenting on the aftermath of violence. Thunder is the symbol of hell breaking loose. Here, the Blackstones were at their best, weaving a dramatic spell. However, this was also the one movie where some low-level dialogue was hard to catch.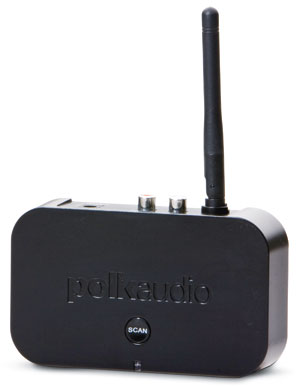 Blessed Wirelessness
As the music demos began, I invoked the sub's wireless capability. With music playing—but without looking at the manual—I plugged a thick receiver card about the size of a small bar of soap into the sub, where it engaged with a sharp snap. Then I moved the interconnect cable from the sub to the transmitter, which resembles a wireless router. The sub captured the airborne signal and began playing within two or three seconds. It was as close to no-hassle bliss as human life ever gets.
Monk, by Thelonious Monk, dates from the final chapter of his recording career—the Columbia years, with Charlie Rouse on tenor sax. The CD release features two takes of the rarely recorded "Pannonica," my favorite Monk tune. I switched between stereo and the Dolby Pro Logic II Music mode, which helped identify excellent timbre matching between the center and satellite speakers. The piano sound, if not terribly detailed or sonorous, was at least smooth and natural (words that appear in my notes over and over, though I'll mention them just this once). The reticence of the silk-dome tweeters was more noticeable on cymbals, which lacked any metallic sheen. The drum kit's toms and bass drum were split between the satellites and the sub, which is an occupational hazard for compact sat/sub sets. Despite this nitpicking, I enjoyed what I heard.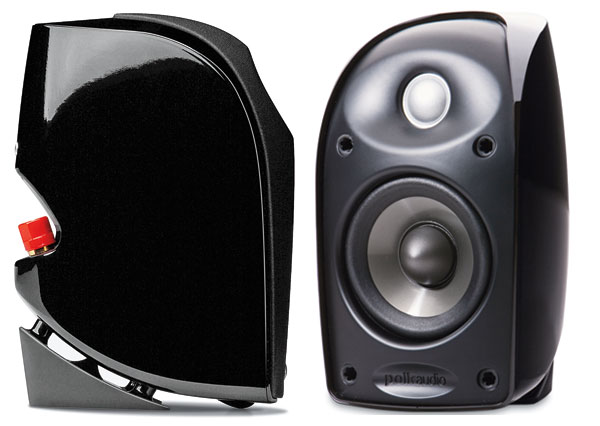 The Big Session, Volume 1 features mainly British folkies, recorded live in the studio before a small audience that I would love to have joined. (Unfortunately, there's never been a second volume.) With the Oysterband as instrumental backbone, the sessions also included Eliza Carthy, June Tabor, and other luminaries—and their distinctive sounds amply illustrated the Blackstone system's winning way with voices. I was struck by the contrast between the performance with speaking voices in movies (just OK) and singing voices (absolutely thrilling). Part of the difference stems from the fact that I tend to play movies defensively, keeping overall levels down to avoid abrasive effects. With music, especially well-recorded and relatively less compressed music, I'm more comfortable with higher overall levels.
Voice-like is one way to describe the vibrato-laden, romantic playing of the Wiener Konzerthausquartett in its recording of the complete Schubert string quartets on the Preiser label. So perhaps it's no surprise that the Blackstone system captured and held my attention with this material, cradling the moonlighting members of the Vienna Philharmonic with the same love and skill that it had lavished on my favorite folkies. This mid-1950s recording is a perfect storm of genius-level composition, skillful playing, generous interpretation, excellent recording, and sensitive digital mastering. It's monophonic—and I played it in 2.1—but what it lacked in side-to-side imaging, it made up for in depth, warmth, musicality, and (there's no other word for it) humanity. I bought a used copy, but the album has come back into print as both a five-CD set and a cheap Amazon download. Don't let it slip away.
Polk has gone to unusual lengths to make the Blackstone satellites sound very good. The silk-dome tweeter sounds decidedly un-ringy, and although I carped over its high-frequency restraint, it should mate quite well with affordable electronics, as it was no doubt designed to do. Alignment of the drivers' acousical centers, though not exactly rare in more expensive speakers, is almost unheard of in compact sat/sub sets. I just can't get over the fact that Polk embedded a metal plate in the plastic enclosure. That's dedication. And it gets results. Unlike a lot of sat/sub sets, which are voiced more for movies than for music, this one achieves a finer balance between the two. The review system's wireless sub is another attraction, allowing you to place the sub where it sounds best as long as there's a power outlet nearby. There are cheaper sat/sub sets out there, but the closer you look, the more you realize how much more the Polk Blackstone TL250 system offers for the money.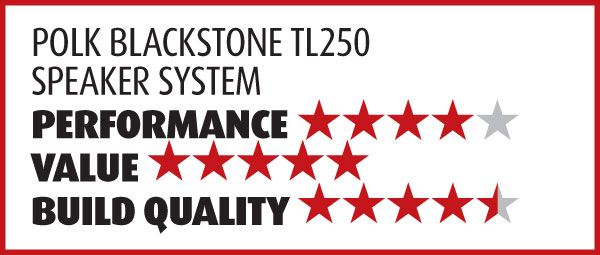 <!- ----------------------- Tech Center Ads ----------------------------->

SPONSORED TECH CENTER
<!- ---------------------336x280 ADS------------------------------->
<!- ---------------------FIXED AD------------------------------->
<!- ---------------------336x80 ADS------------------------------->
<!- --------------------Sponsored Link Ads-------------------------------->
<!- ------------------------Bottom Ads---------------------------->