The List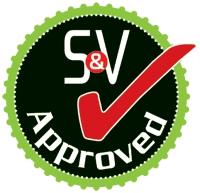 This month our nod for the best video recorder goes to Pioneer's DVR-633H-S hard-drive/DVD combo, which knocks off the Lite-On LVW-5045. We've added Sony's 50-inch SXRD HDTV, but RCA's $8,000 Profiles 720 DLP set drops out despite its 7-inch depth - it can't compete with $4,000 1080p DLPs. Of the three speaker suites we tested, Aperion's 532 and Atlantic Technology's System 1200 made The List - Wharfedales's 9.1 bookshelf speaker was superb, but didn't mate seamlessly with the center and sub supplied to fit our $1,400 price range. Creative's Zen Vision portable video player also joins The List. All prices are manufacturers' list; dealer prices vary.
Panasonic Onyx TH-42XVS30U 42-in plasma
$6,500, May 2005 Not the cheapest 42-inch plasma HDTV, but stunning to look at in every way.
panasonic.com
Pioneer PDP-4350HD 43-in plasma
$5,000, May 2005 Style, great features, and a clear, natural picture further cement Pioneer as a plasma leader.
www.pioneerelectronics.com
Dell W4200 42-in plasma
$2,599, September 2005 With its crisp, natural picture, excellent tuner, and low price, this could be the sweetest flat-TV deal going.
dell.com
Sony Qualia 006 70-in SXRD
$13,000, May 2005 This high-end set featuring 1080p-resolution LCoS technology is simply the best RPTV we've tested.
sony.com/qualia
RCA Scenium Profiles HD61THW263 61-in DLP
$7,999, December 2004 Excellent performance in an unusually trim DLP projector, just 7 inches deep.
rca.com
-->
HP Pavilion MD6580n 65-in DLP
$5,500, October 2005 A loaded feature set combined with a mammoth 1080p picture that holds its own against Sony's $13,000 Qualia 006.
hp.com
Sony KDS-R50XBR1 50-inch SXRD
$3,999, November 2005 In this 1080p LCoS set, Sony managed to bring most of the superb performance of its Qualia 006 to a smaller, real-world screen size at less than a third the price.
sony.com
Mitsubishi WD-52627 52-in DLP
$3,699, October 2005 1080p resolution, a super-smooth picture, deep blacks, and vibrant color create a winning combo.
mitsubishi-tv.com
Sharp XV-Z2000 DLP
$4,000, July/August 2005 Fine HDTV home theater performance with the benefits of DLP at a sensible price.
sharpusa.com
Sony Cineza VPL-HS51 LCD
$3,500, April 2005 There's terrific value in this LCD projector that delivers great HDTV and progressive-scan DVD images.
sonystyle.com
<!- ----------------------- Tech Center Ads ----------------------------->

SPONSORED TECH CENTER
<!- ---------------------336x280 ADS------------------------------->
<!- ---------------------FIXED AD------------------------------->
<!- ---------------------336x80 ADS------------------------------->
<!- --------------------Sponsored Link Ads-------------------------------->
<!- ------------------------Bottom Ads---------------------------->