Interview: Carlos Santana Page 3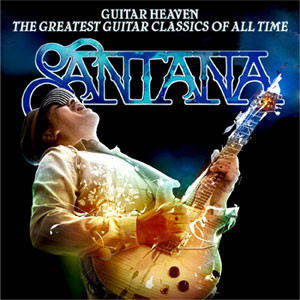 Once you centered on the pick, is that how you knew for sure that you weren't going to be "distracted"?
The clarity I had was that I knew I needed a divine intervention. You know, watching Janis Joplin, Jim Morrison, Jimi Hendrix, Sly Stone — they were all dying or were becoming the walking dead, you know? I realized it was things like cocaine, heroin, over-excess, illusion, and ego. Me, I always wanted to feel the grace of John Coltrane and the elegance of Duke Ellington. That is why I joined with John McLaughlin and lived here in New York for a while. Because it was either going with heroin or cocaine, or holding your hands together and saying, "God, I know you're there, and the only thing I have that is mine is my will, but I'm giving you my will. I'm allowing myself to get out of the way so you can show me what you want me to feel, what you want me to see, what you want me to say." And we're all the better for that decision.

Can we talk heritage for a bit? I'd like to think that because of Guitar Heaven, some listeners who may never have heard the music of Howlin' Wolf may go check him out now because of your version of "I Ain't Superstitious." I saw so many young kids at your show at the Jones Beach amphitheater [in Wantagh, New York this past July], and many of them are probably learning about this music for the first time, so maybe they'll take the next step and investigate where it all came from. That's what I did when I was growing up listening to the music of the '60s and '70s. I went back to Muddy Waters, Robert Johnson, Howlin' Wolf, and many of the Kings — Albert, B.B., and Earl. I had to find out who they were.
That's fantastic, man! Well, let's take "I Ain't Superstitious" — that's Howlin' Wolf and Willie Dixon. And it also honors my friend Jeff Beck and where he got it. For me, the roots were Lightnin' Hopkins, Jimmy Reed, and John Lee Hooker, and then I got more sophisticated with T-Bone Walker and Wes Montgomery. After that, I did something that a lot of guys wouldn't do. I thought, "Well, Jimi's got this covered, and Led Zeppelin's got that covered, so instead of giving up and going back to washing dishes, I'm going to find something they're not doing — something they couldn't do." They didn't know how to articulate the blues and combine Spanish Harlem with Tito Puente and Eddie Palmieri, but we did. We combined rhythm with the blues, and the next thing I know, Sly's got a conga, Miles Davis has congas and violins, the Rolling Stones have congas and violins, and so did Jimi Hendrix, you know?

So I put that all together when I hear something like this [sings the melody of "Smoke on the Water"], and I come up with the answer [sings a patented Santana ascending-riff response]. That's a perfect call-and-answer right there. It reminds me of something Wayne Shorter would do.

That's the essence of what you do: You receive something, process it, and then put forth your answer.
That's what happens in church: "Hallelujah!" "I hear you." "Good news." "Everybody say, 'Amen.' "

To wrap things up . . . I think Guitar Heaven puts forth a clear sense of positivity all the way through. I got a genuinely joyful vibe while listening to the album. It's all about the tone and the voice you're trying to get across, and how we receive and decipher it.
I love hearing that! I was playing this album for my daughter, Estella, who's 27, and her friends. And they actually requested, "Can we hear 'While My Guitar Gently Weeps' again?" What, you don't want Bob Marley, you want Santana? [laughs] And it dawned on me how Yo-Yo Ma and India.Arie were able to recreate something that's so familiar. I sent the track to Olivia Harrison, George's widow, to see what she thought, and she wrote back, "Carlos, as soon as I heard that song, I cried and jumped for joy at the same time. And I want you to know that George really loved you. How could he not? He understood your passion for compassion."

When you get validated like that, and then you watch the young people relate to it like we both did at Jones Beach — that's it. It's one thing to be 63 and be able to share with Justin Timberlake, or Andrea Bocelli, or Metallica. That's a real blessing. But most people my age are like an echo of the past. They can't get to a righteousness with the new music, you know what I mean? Most people are nostalgic, and are all about "back then." Me, I'm interested in right now. How can I bring people like Andrea Bocelli and Yo-Ya Ma together with African musicians? Like I said, I'm interested in right now — and what's next.
<!- ----------------------- Tech Center Ads ----------------------------->
<!- ---------------------336x280 ADS------------------------------->
<!- ---------------------FIXED AD------------------------------->
<!- ---------------------336x80 ADS------------------------------->
<!- --------------------Sponsored Link Ads-------------------------------->
<!- ------------------------Bottom Ads---------------------------->