The Incredible Shrinking THX Certification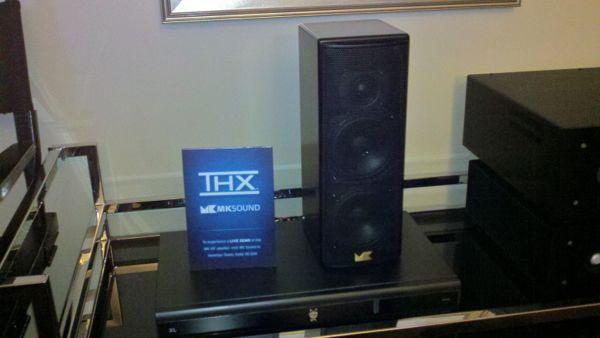 Got modest plans for a modest home theater using modest-sized speakers but want a THX-Certified experience? At CES, THX announced the company's latest certification program, the THX Compact Speaker System Certification. The new specifications are designed for systems used in rooms up to 1,000 cubic feet and cover two-channel (2.1 - two speakers and one subwoofer - is the minimum requirement) all the way to full-blown 7.1-channel systems.
In the company's suite, the THX people showed off a sample of a new MK sub/sat 2.1 system based on the MK M7. The speaker hasn't finished the certification process yet, but THX expects that MK will be the first company to begin selling THX Compact Speaker System Certified speakers. The matching subwoofer was not on display. Expected pricing was not available.
WHERE TECHNOLOGY BECOMES ENTERTAINMENT