The Great Skywalker Ranch Adventure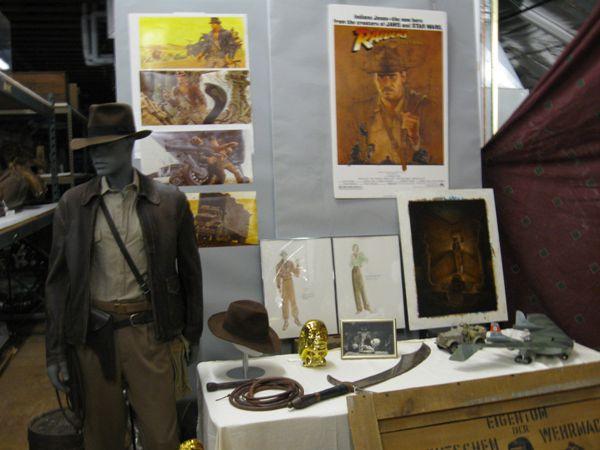 Cue
Indiana Jones
theme.
To celebrate the release of the Indiana Jones: The Complete Adventures on Blu-ray on September 18th, the good people at Paramount and Lucasfilm were kind enough to invite us to a once-in-a-lifetime press shindig at Skywalker Ranch in Marin County, California and what an experience it was.
On the evening of our arrival at the Hotel Kabuki in San Francisco, we were shuttled through appallingly bad city traffic to the Emeryville AMC Theater for a very special screening of a brand new digitally remastered IMAX print of Raiders of the Lost Ark, which recently had a limited engagement in IMAX theaters. After the Raiders screening, we were all given a special swag bag of goodies and shuttled back to the hotel where I promptly drank my $75 per diem from Paramount at the hotel bar. The kitchen was closed and it would have been a shame to let it go to waste, so…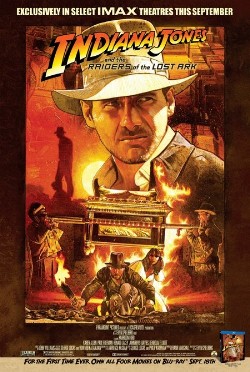 The next morning, all bright-eyed and bushy-tailed, we caught the 8:00 am shuttle to Skywalker Ranch, an hour's drive north over the Golden Gate Bridge to Marin County, California. Exiting on Lucas Valley Rd. (the name is just a coincidence), we were driven for miles along a winding road into the peaceful hills where the deer and the antelope play... literally. Once past the security gate, we were taken straight to the Technical Building at Skywalker Ranch (scroll down past the end of the story to see a photo).
Immediately upon entering the building into the main waiting area, I noticed Industrial Light & Magic Legend Dennis Muren and Skywalker Sound wizard Ben Burtt sitting at one of the tables chatting. No doubt a common sight at Skywalker Ranch but for me and my fellow movie geeks, it was another reminder of how ungodly lucky we were to be there.
After a light breakfast, we were herded into the Stag Theater (don't ask me why it's called that) for a slide show presentation of the Indiana Jones Collection Blu-ray and its special features, seductively whetting our appetites of what's to come. It was commonly agreed that we couldn't wait to get our hands on this thing. Following the slideshow presentation, we were treated to an informative Q&A session with Dennis Muren and Ben Burtt.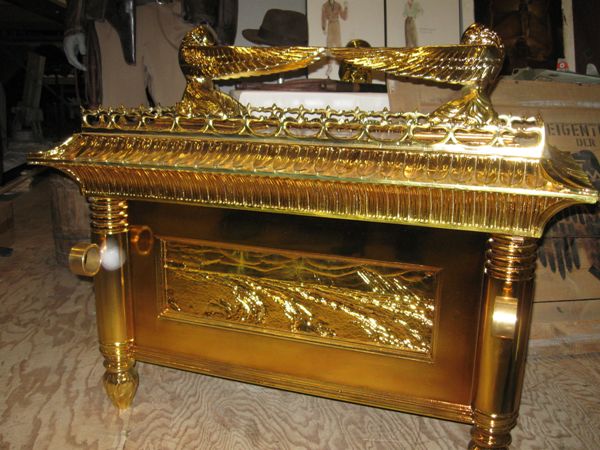 After that, we returned to the shuttle and were taken to a very large but otherwise nondescript blue barn that houses the Lucasfilm Archives. Inside there were endless columns of shelves holding original props, costumes and models from the Star Wars and Indiana Jones movies. You could literally get lost in there, not that you would mind. In the welcoming area, the archivists displayed a number of items from all four Indiana Jones films for us to see and photograph. Seeing the Ark of the Covenant up close was a huge thrill for this movie geek.
Then it was back to the Technical Building for lunch and more photos of the Main House and the beautiful vineyards that surround it. Sadly, our night at the grand ball had come to an end. As we drove back to the hotel we couldn't stop talking about how lucky we were to have been invited to the legendary Skywalker Ranch. It was a true once-in-a-lifetime experience.
Thank you Lucasfilm, thank you Paramount and thank you Home Theater for letting me go.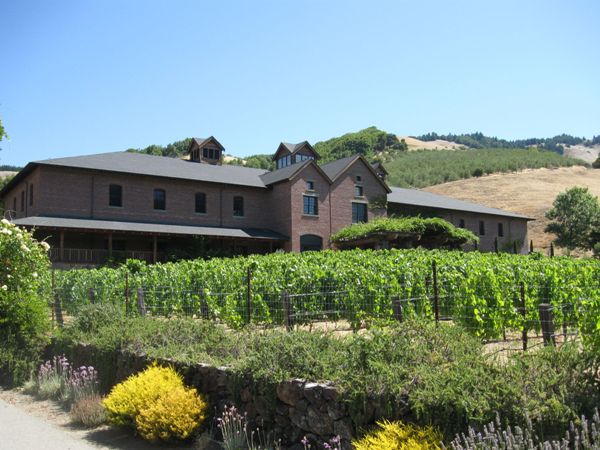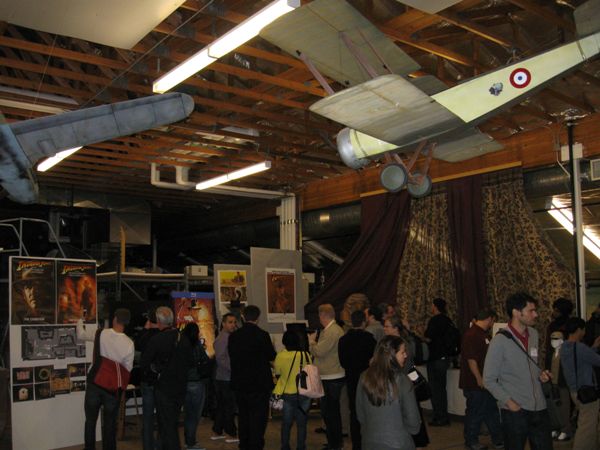 <!- ----------------------- Tech Center Ads ----------------------------->

SPONSORED TECH CENTER
<!- ---------------------336x280 ADS------------------------------->
<!- ---------------------FIXED AD------------------------------->
<!- ---------------------336x80 ADS------------------------------->
<!- --------------------Sponsored Link Ads-------------------------------->
<!- ------------------------Bottom Ads---------------------------->